Anwita Ghosh is the Rose Hill Writing Center Coordinator at Fordham University. She is also an international PhD student (from India) in the English Department writing her dissertation on global anglophone modernisms and motherhood studies. Anwita received her BA (English) from University of Calcutta and completed her MA (English) and MPhil. (English) at Jadavpur University, India. She takes an academic interest in modernist studies, post-war literature, critical theory, and Lacanian psychoanalysis. She has tutored at the Rose Hill Writing Center since 2018, and has taught courses in composition and rhetoric, life writing and autotheory.
Lina Jiang is the Lincoln Center Writing Center Coordinator at Fordham University. She is a sixth-year Ph.D. candidate in the English department. She holds a Bachelor of Arts degree in English from Fudan University, China and a Master in English literature from New York University. Her major interests include global eighteenth-century literature, translation studies, periodical studies, and natural history. She tutored at the Rose Hill Writing Center, and she has taught courses in literature and composition.
Tutoring Teams
Rose Hill Tutoring Team
Anna Bartsch is a first-year MA student in Fordham's Global History program. She previously received a BA in Global Asian Studies with minors in History and Psychology at Pace University. Her research focuses on the treatment of women during war, specifically the South Korean comfort women which was the main topic of her senior thesis. After Pace, Anna worked on a certification program for teaching English as a second language.
Eileen Doyle learned to speak Spanish from her Honduran husband's family, and reciprocated by helping friends and relatives with their English. Her interest in language acquisition led to certification in Teaching English to Speakers of Other Languages (TESOL) at The New School. Eileen is a working writer, with an MSW from Hunter College, a BA in Art History from the University of Pennsylvania and a deep background in experiential and community engaged learning. At the Writing Center, Eileen enjoys seeing the diversity of topics students are exploring, and the process of helping them fully realize and express their ideas.
Estefanía Vélez is a first year PhD student in English. She received her BA in English literature from Iona University, where she has also taught courses in English literature and composition. She received her MA in English literature from Hunter College. Estefanía's research interests include nineteenth-century British literature and the Gothic. In her free time, she enjoys biking, cinema, and cooking traditional Uruguayan food.
Hardik Yadav is a second-year doctoral student of English. While he is interested in all things English language, he is keener about its queer and postcolonial bearings. Previously he tutored at Lehman College's Academic Center for Excellence in the Bronx and contributed to the college's literary magazine, Obscura, in his recurrent section "Cinémondays with Hardik." Ask him about Barthes, Bollywood, and Barry (HBO).
James Terrasi is a first-year MA student in Medieval Studies. He was born and raised in Chicago, and he received his BA in Medieval Studies and History from the University of Illinois at Urbana-Champaign. His research interests include social history and the relationship between textuality and orality in the medieval world. When not working on schoolwork, he enjoys playing the bass guitar.
Malgorzata Bakalarz-Duverger is a sociologist and art historian. She earned her PhD in sociology from The New School for Social Research, and MA in art history from the UKSW University in Warsaw, Poland. She holds a certificate of Teaching English as a Second Language (ESL) from The New School. She has taught at Fordham between 2020-21 when she officially joined the team of those in love with the Rose Hill campus. Her interests vary between urban studies, memory studies, and visual arts. Malgo has been a part-time faculty at Parsons School of Design, where she teaches research methods and critical reading and writing seminars.
Morgan Gartner is a first-year English PhD student. Their research focuses on the medieval Jewish diaspora as well as medieval depictions of the monstrous and demonic. They hold an MA in English from Fordham and a BA in Literature from SUNY Purchase, where they worked as a TA and writing tutor. In their free time, Morgan enjoys watching horror movies, drawing and painting, and writing fantasy fiction.
Ruby Archbold is a first-year MA student in Modern History. A first-generation student, she graduated from California State University Long Beach with a BA in History and a certificate in French and Francophone Studies. Her research focuses on gender relations, the body, and sexuality in early modern France. She enjoys reading, exercising, and discos.
Diamantina "Dia" Kefalas is a first-year MA student in the Medieval Studies program. Originally from southern Connecticut, she received her BA in Political Science from Fordham College at Lincoln Center and continues to employ aspects of political theory in her studies. Her research interests include the mid-to-late Byzantine Empire and the formation of Byzantine collective identity, the exonyms of the empire's people, and representations of the Byzantines in non-Byzantine source materials. In her spare time, she participates in several Dungeons & Dragons campaigns, and enjoys watching video essays.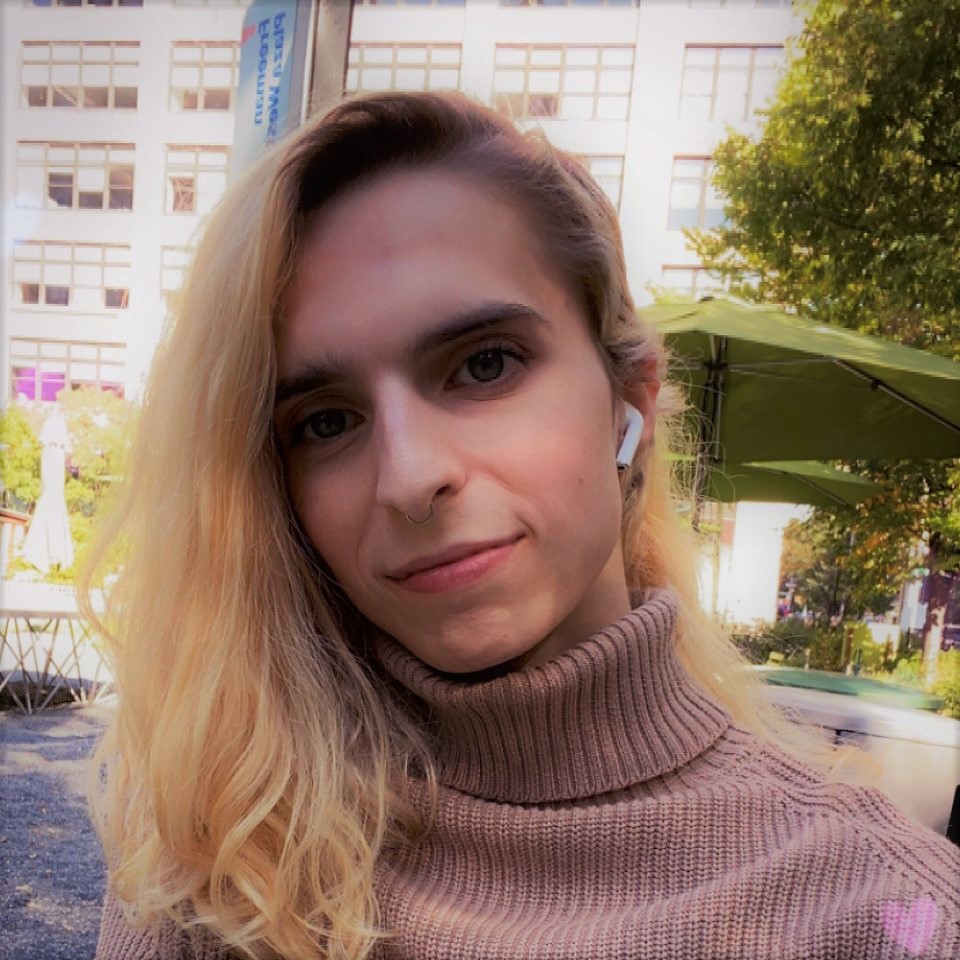 Originally from Texas, Katherine Tweedel is a first year masters student in the Medieval Studies Program at Fordham. She studied history at the University of Dallas before teaching history to 5th grade for a time. Katherine is interested in the rise of the Medieval university, in the person, philosophy, and legacy of Thomas Aquinas, and in the Medieval understanding of the cosmos. She also worked as a baby draper in a costume shop and continues to drape, pattern, and sew. In her free time, she loves to bake, ski, and rock climb.
Born and raised in Moscow, Russia, Zarui Migranyan McKinney holds a BA and an MA in International Journalism and German Studies from Moscow State Institute of International Relations (MGIMO), and a PhD in World History (specialized in Political Culture of the 18th century Britain) also from MGIMO. Zara has spent ten years teaching Western literature and culture at her alma mater. In 2018 she graduated from the MA TESOL program at Hunter College, CUNY. Soon after, she began tutoring at Fordham's Writing Center. She also teaches college writing and intercultural skills at Fordham, and ESL at St. John's University and ASA College. Zara lives in Jersey City with her teenage daughter, her grouchy husband, and two adorable dogs. In her spare time, she enjoys walking along Hudson and listening to K-pop.
Zena Haddabeh is a graduate of Columbia University's Masters Program in Religion. Her research focuses on comparative religious studies, interfaith dialogue, and textual studies of sacred texts. As a Fordham graduate (2021), Zena has experience with the undergraduate course curriculum and workload. She has a passion for writing, and enjoys helping others develop their writing skills and gain more confidence.
Lincoln Center Tutoring Team
Hi! I'm Javier. I like to stop time with my words, and to pierce mountains with my ideas. I have a B.A. in Political Science, an M.A. in Political Theory, and I'm finishing my second masters degree in the History Department, here at Fordham University. I have lived in different countries and cities. My mother tongue is Spanish, but I also speak English, and some French and Russian. I write for a living, I have an op-ed column in a newspaper in Guatemala, and I hope someday I will be a famous Cold War Historian.
Justine Browning is a second year PhD student in the English program here at Fordham. Prior to attending the university, she worked in journalism as a writer and editor for Entertainment Weekly. She has taught writing at Hunter College and The City College of New York, where she earned her M.A. in Literature. She received a B.S. in Media, Culture, and Communications from NYU, where she later earned a certificate in Global Affairs. An award winning filmmaker, she enjoys writing films, TV shows, and novels in her spare time while also pursuing her love of dance.
Alexa Cimino graduated magna cum laude from the University of Colorado-Boulder with a BA in Journalism and Media Production. While at CU, she was an anchor and writer for the student-run sports station, Sko Buffs Sports and was the archivist for her sorority, Kappa Alpha Theta. Alexa is in the process of completing her masters in Public Media at Fordham Lincoln Center. When she's not a tutor at the writing center, she works at Elland Road Partners as a content writing intern.
Eva Dunsky has a BA from Barnard College and an MFA in Fiction and Literary Translation from Columbia University, where she also taught a section of University Writing for International Students. She now works as a communication fellow at the Bernard L. Schwartz Communication Institute at Baruch College and as a first-year writing instructor at SVA. She's at work on a novel and several translations from Catalan and Spanish into English.
Sarah is a first-year Master's student at Fordham University. She earned her B.A. in English (Creative Writing) and B.S. in Early Childhood/Childhood Education from SUNY Geneseo in 2021. Her poems explore themes of self-expression, the arts, gender, and New York City, and have been published in Minerva Rising and Gandy Dancer. Sarah's research interests include contemporary literature, theory, and portrayals of the outsider. As an educator, she has taught at public and private schools across the city, and is looking forward to working with students at the Writing Center. Born and raised in NYC, Sarah loves going to concerts, art shows, and poetry readings across the city, and enjoys walking her dog in the parks of northern Manhattan.
Rina is an MA student coming from Rose Hill's Accelerated Master's program. She is currently working on her MA in Public Media. She received her BA in Political Science and Journalism. Her research interests include gun violence, racism and sexism. In her free time, she loves to read, write, bake and find new coffee shops around the city.
Francesca Small is a third-year English PhD student from Brooklyn, NY. She received her BA from Spelman College, where she also worked as a tutor and TA for English composition. Francesca's research interests include speculative fiction, environmental studies, and Black literature. She enjoys traveling, cooking, brunch and happy hour.
Wen is a first year PhD student in English. She has taught writing at Cornell University, NYU, and George Washington University, and is currently working on a novel.
Sarah Yukiko Ngu is a graduate of the Dual BA Program between Sciences Po and Columbia University. At Columbia, she also completed an MFA in Fiction and taught an undergraduate. creative writing workshop. She now teaches creative writing at a nonprofit in New York City as well as working with students in the writing centers at Columbia and Fordham. She is at work on a novel exploring multiracial Asian American identity.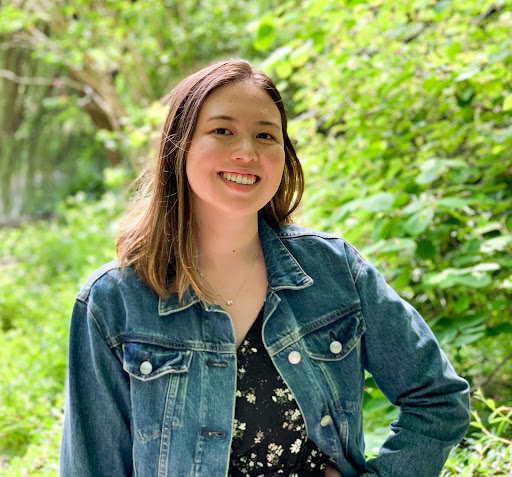 Westchester Center Tutoring Team
Corey Lionel Spencer is the Westchester Writing Center Coordinator and the sole tutor at the Westchester writing center for the 2022–2023 academic year. Lionel is a fifth year Ph.D candidate in the English department at Fordham University, where his research focuses on slave songs and musical compositional practices of enslaved African Americans which created them. Lionel is also a performer and recording artist under the name CLS_10451. You can find his most recent recorded work CLS on streaming services everywhere and his most recent performance streamed by BronxNet at Fordham here.
Westchester Instructions
Location
For the 2021 fall semester, the Westchester writing center will offer virtual and in-person synchronous sessions in which the tutor and tutee work together on a document in real time.
The Writing Center is physically located in Room 202, on the second floor (Clep test center).
Reserving a Session
To sign up for a session please email us at [email protected].
Online sessions can occur via email, over the phone, via Zoom, FaceTime, or Google Hangouts - whichever is best for the tutee. Once you have sent an email requesting an appointment, a tutor will contact you to confirm your appointment and to provide additional instructions. You will need to email a copy of your essay prior to the session.
If you cannot attend your session, please email to cancel your appointment.
Please be on time. If you are not here at your appointed time, your session may be given to someone else or simply cancelled.