Corinna Cape is the Rose Hill Writing Center Coordinator and a 4th year PhD candidate in the English program at Fordham. Her dissertation is about changing faces in 20th and 21st century U.S. literature, with a focus on disability. Before coming to Fordham, she taught high school in NYC's District 75 and served as the managing editor of Guernica. While at Fordham, she has tutored at both NYC campuses and has taught undergraduate courses in composition and rhetoric.
Uttara Rangarajan is the Writing Coordinator for the Lincoln Center campus. She is a 4th year Phd Candidate in the English program at Fordham. Her research focuses on South Asian speculative fiction and how it travels across genres and geographies. She has tutored for two years at the Rose Hill Campus and also taught undergraduate courses in composition and rhetoric.
Ruby Archbold is a second-year MA student in Modern History. A first-generation student, she graduated from California State University Long Beach with a BA in History and a certificate in French and Francophone Studies. Her research focuses on gender relations, the body, and sexuality during the French Revolution and modern France. She loves reading, writing, and spending time with her four cats.
Malgorzata Bakalarz-Duverger is a sociologist and art historian. She earned her PhD in sociology from The New School for Social Research, and MA in art history from the UKSW University in Warsaw, Poland. She holds a certificate of Teaching English as a Second Language from The New School. In 2020/2021 she taught a class at Fordham, so she officially joined the team of those in love with the Rose Hill campus. Her interests vary between urban studies, memory studies, and visual arts. Malgo has been a part-time faculty at Parsons School of Design, where she teaches research methods and critical reading and writing seminars.
Specialization: I am a sociologist and art historian, with some background in philosophy and theology, specializing in working with English Language Learners
Anna is a second-year MA student in Fordham's Global History program. She previously received her BA in Global Asian Studies with minors in History and Psychology from Pace University. Her research interests include women's experiences during wartime during the Second World War and the Cold War era, focusing on primarily on South Korean comfort women. In her spare time, she enjoys spending quality time with her Chihuahua mix and listening to music with a good book!
Maya Castellanos is a PhD candidate and instructor in English at Fordham, where they teach Composition & Rhetoric, as well as courses on queer, trans, and Latine/x art and literature. He is also a worker-owner and bookseller at Bluestockings Cooperative Bookstore in the Lower East Side.
Malek Charchour is a first-year English PhD student. After receiving his bachelor's degree in English and French from Hartwick College, he spent several years teaching before returning to school. He is passionate about the humanities, and beyond his studies, he enjoys cooking, writing creatively, and spending time with family and friends.
A proud ram, Alexa Cimino recently graduated from Fordham with a masters in public media with a concentration in multi platform journalism. She graduated magna cum laude from CU Boulder with a double major in journalism and media production. She is an alumna of Kappa Alpha Theta, and was a member of CU Boulder's Sailing Team.
Eileen Doyle learned to speak Spanish from her Honduran husband's family, and reciprocated by helping friends and relatives with their English. Her interest in language acquisition led to certification in Teaching English to Speakers of Other Languages (TESOL) at The New School. Eileen is a working writer, with an MSW from Hunter College, a BA in Art History from the University of Pennsylvania and a deep background in experiential and community engaged learning. At the Writing Center, Eileen enjoys seeing the diversity of topics students are exploring, and the process of helping them fully realize and express their ideas.
Jared Economou is a first-year MA student in Philosophy. He received his Bachelor's in Philosophy and Media Studies with a minor in Creative Writing at SUNY Oneonta. His academic and creative works have stretched from documentary filmmaking to research on religious philosophy and its place in modern society. At Fordham, he hopes to continue his philosophical studies in ideology critique and modern application of classical theories. In his free time, Jared enjoys reading, writing, running tabletop RPGs for his friends, and over-analyzing media.
Specialization: Jared has experience in Philosophy writing.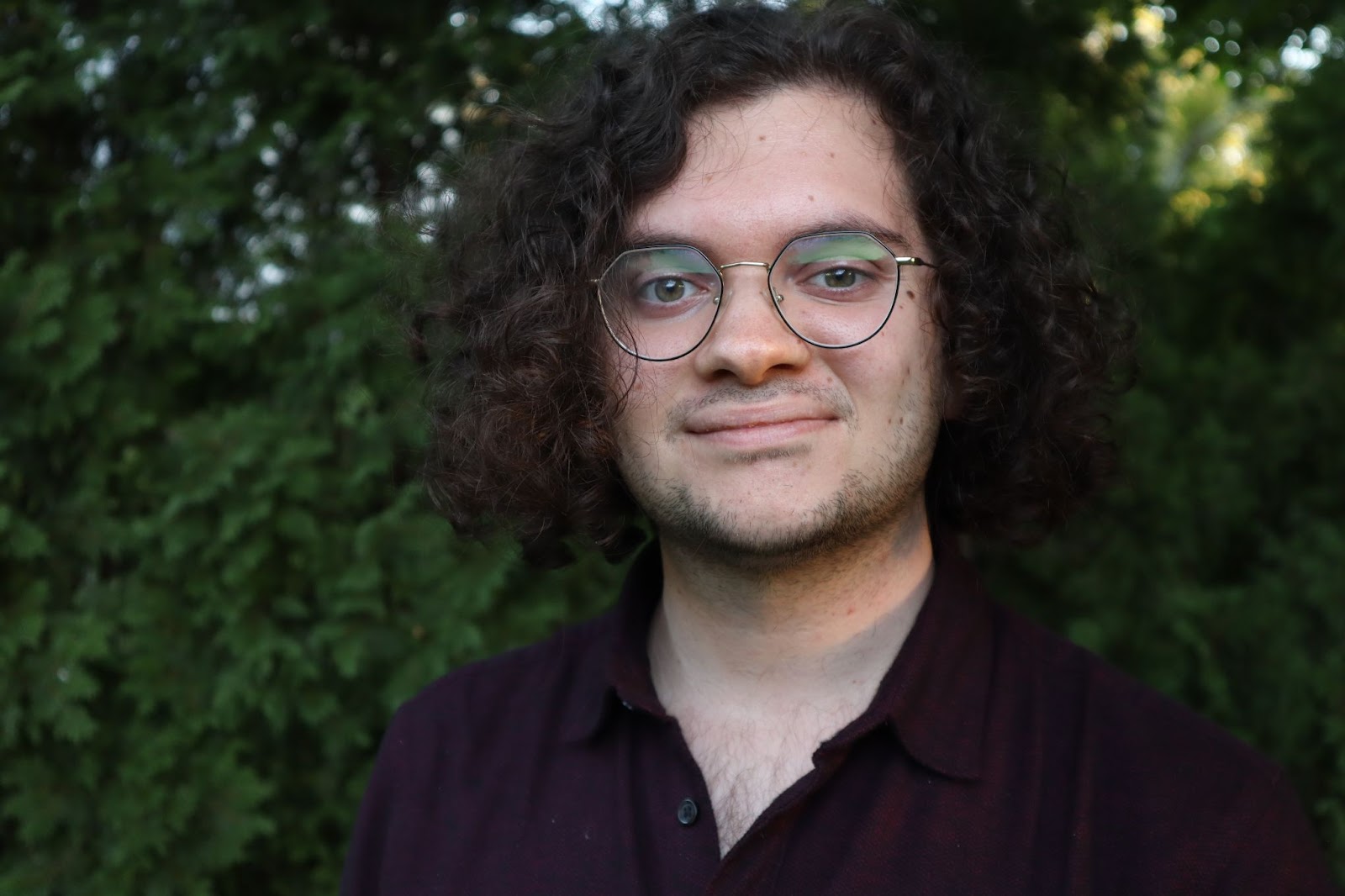 Chantel Grant is a second-year MA student in Fordham's Philosophy program. Her prior studies include a BA in Political Science with a minor in Philosophy from Nova Southeastern University and a certificate in Journalism from the Caribbean School of Media and Communications. Her research interests are pedagogy and literature. She spends her leisure time reading to her dog and scouting the city for the best Jamaican food.
Zena Haddabeh is a graduate of Columbia University's Masters Program in Religion. Her research focuses on comparative religious studies, interfaith dialogue, and textual studies of sacred texts. As a Fordham graduate (2021), Zena has experience with the undergraduate course curriculum and workload. She has a passion for writing, and enjoys helping others develop their writing skills and gain more confidence.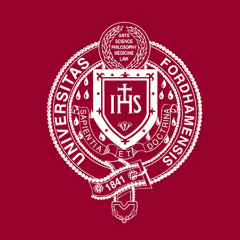 Diamantina "Dia" Kefalas is a second-year MA student in the Medieval Studies program. Originally from southern Connecticut, she received her BA in Political Science from Fordham College at Lincoln Center and continues to employ aspects of political theory in her studies. Her research interests include the mid-to-late Byzantine Empire and the formation of Byzantine collective identity, the exonyms of the empire's people, and representations of the Byzantines in non-Byzantine source materials. In her spare time, she participates in several Dungeons & Dragons campaigns, and enjoys watching video essays.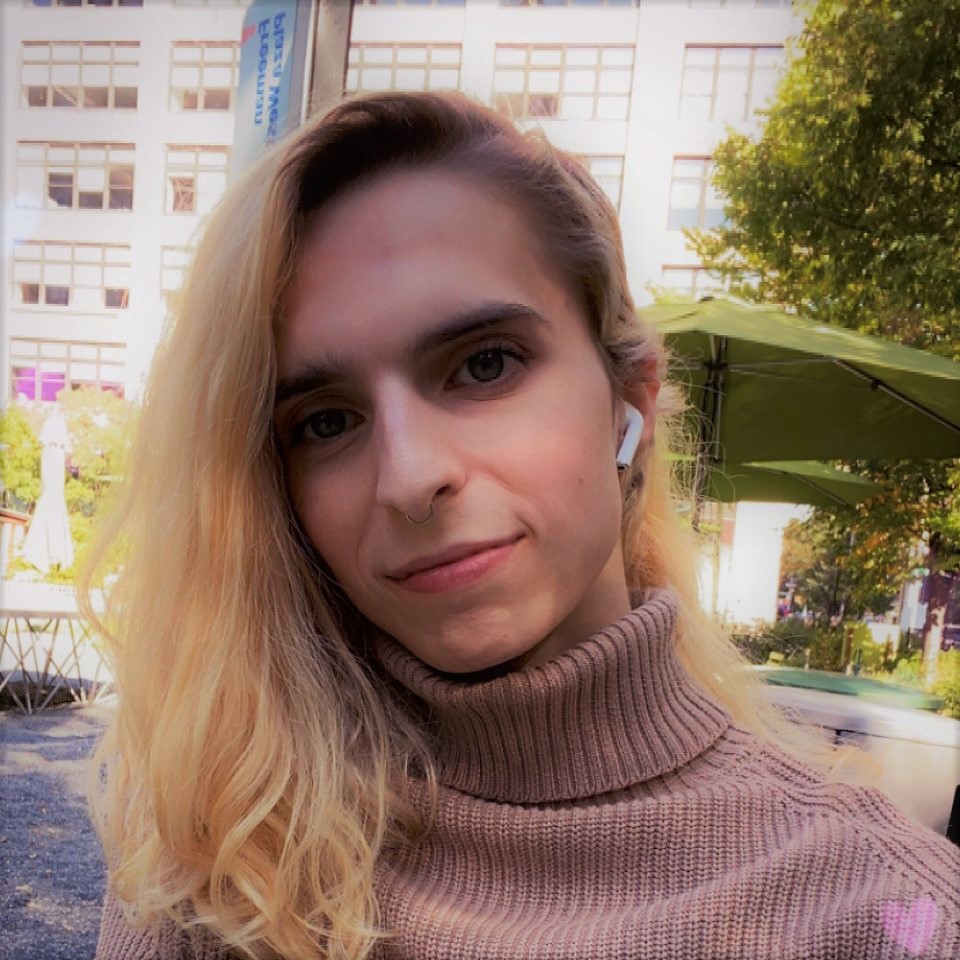 Rina is a graduate student from Rose Hill's Accelerated Master's program. She received her MA in Public Media with a concentration in multi-platform journalism and her BA in Political Science and Journalism. Her research interests include gun violence, racism, sexism and humanitarian affairs. In her free time, she loves to read, write, bake and find new coffee shops around the city.
Rhianna Marks-Watton is an English PhD candidate at Fordham University. They earned a BA in Linguistics and English Literature from Oakland University in their home state, Michigan. At Fordham they've worked as a WC tutor and taught courses in rhetoric and literature. Their dissertation traces the Indigenous & Native sources influencing American nature-writing from the seventeenth century to the present day. When they want to avoid their dissertation they garden and call it "research." Their least embarrassing hobby involves tracking down any movie, tv show, or book inspired by The Three Musketeers by Alexandre Dumas.
Sarah Yukiko Ng is a graduate of the Dual BA Program Between Columbia University and Sciences Po, where she studied political science and creative writing. She completed an MFA at Columbia's School of the Arts, where she was an Undergraduate Writing Fellow, teaching a beginning fiction workshop. She has also taught creative writing at a nonprofit on the Upper West Side and worked in writing centers at various other universities in New York City.

Specialization: Sarah specializes in working with English Language Learners, and her areas of experience include creative writing, political science, and literature.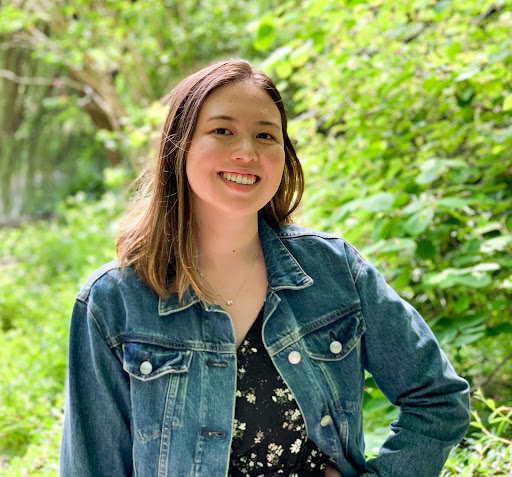 Mary Ijeoma Nriagu is a PhD student in English. She had her undergraduate studies at Adekunle Ajasin University Akungba-Akoko and later had a post-graduate diploma in Education at Nnamdi Azikwe University, Nigeria. Her essay titled "Racism and Immigration in Chimamanda Ngozi Adichie's 'Americanah': A Critical Discourse Analysis" has recently been published in an international journal. Mary's areas of interest are intrinsically woven around racism, immigration, and gender in African American and American literature.
Specialization: I specialize in Black literature, African American Literature, and Literature of Blacks in the Diaspora. Reviewing Statement of Purpose.
Laura Zárrate Parrado is a first year student in the M.S in Applied Psychological Methods program at Rose Hill. She is from Colombia and received her bachelor's degree in Psychology in her country of origin at the National University of Colombia. Her academic interests are research in social sciences, data analytics and teaching. In her free time she enjoys traveling around the world, drawing and listening to music.
Originally from Texas, Katherine Tweedel is a second year masters student in the Medieval Studies Program at Fordham. She studied history at the University of Dallas before teaching history to fifth graders. Katherine is interested in medieval education, philosophy and cosmology. She also worked as a baby draper in a costume shop and continues to drape, pattern, and sew. In her free time, she loves to bake, ski, and rock climb.
Specialization: Katie has experience in the disciplines of history and philosophy.
Andrea made a career change about eight years ago and earned a master's degree in TESOL (Teaching English as a Second Language) from Teachers College at Columbia. Since then, she's been an adjunct professor at St. John's University, Adelphi University, University of Dayton, UMass, and even right here at Fordham. She also worked at the writing centers at Borough of Manhattan Community College and at Teachers College. Her undergraduate degree is from Vassar College, where she majored in anthropology, just because she liked it.
When not at work, Andrea can be found on her couch reading, in the gym, in the kitchen cooking (soups a specialty), or volunteering at the Museum of Jewish Heritage, where she is a docent.
Specialization: Working with English Language Learners.