African & African American Studies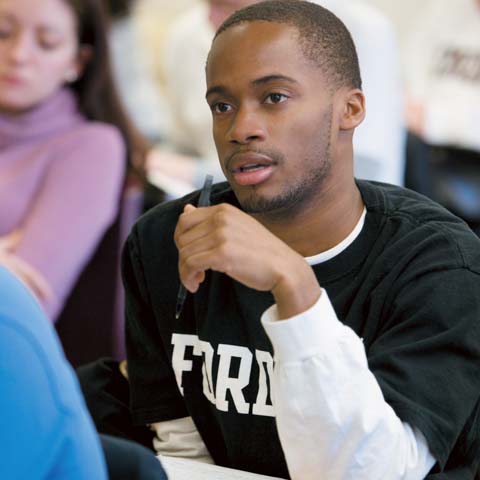 The Department of African & African American Studies at Fordham
The goal of the Department of African & African American Studies is to prepare you to become a global citizen, scholar, and social activist who is sensitive to the demands of an increasingly diverse America and world.
As a student in the program, you will study the roots of African culture, history, and language. And that is only a starting point. Courses cover African migration and culture around the world. Delve into the African American experience, with courses in history, politics, culture, the arts, and religion.
Your classroom education is only part of the experience, as the department also sponsors a wide range of symposia, conferences, and community and cultural events.
AAAS Newsletter: Academic Year 2021-2022
An Education in African and African American Studies
The African & African American Studies (AAAS) program is designed to prepare you for graduate study or a professional career. Students in the program go on to many different careers, such as education, public service, and community service. Graduates also pursue further education in areas such as anthropology and history.