Master of Arts in Classics Admissions Information/Requirements
Thank you for your interest in the Master of Arts in Classics. The program has been placed on hiatus and will not be accepting applications at this time.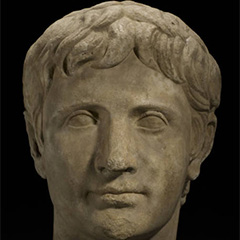 The cornerstone of western literary, cultural and intellectual traditions, classics have always been vital to a Fordham education. As a member of our graduate program, you'll join a robust community of scholars, have access to the wealth of resources that New York City has to offer, and gain a deep understanding of the fields and trends in classical studies.
Our program offers a broad range of courses in the languages, literature, and history of Greece and Rome, as well as the Middle Ages. Many of our students who have completed the master's program move on to the doctoral program. They also go on to have careers in teaching, grant writing, museum studies, libraries, non-profit administration, the digital humanities, and other related fields.
Program Highlights
Shared student, faculty, and scholarly resources with New York University and the City University of New York
Opportunity to work with the Paideiea Institute's Living Greek and Latin programs
Access to the Fordham Museum of Greek, Etruscan and Roman Art, a collection that features more than 260 antiquities dating from the 10th century B.C. through the 6th century A.D.
Study abroad at the American Academy in Rome, the American School for Classical Studies at Athens, the Paideia Institute's Greek and Latin language tours, and other approved programs
Program Basics
Curriculum requires 10 courses taken in Greek, Latin, or Greek and Latin for a total of 30 credits
Must demonstrate proficiency in German, French, or Italian
Comprehensive written examinations in translation and history of literature required
Careers
Many of our students in the master's degree program move on to our doctoral program. They also go on to careers in:
Teaching

Grant writing

Museum studies

Library science

Non-profit administration

Digital humanities