English Department Faculty Emeriti
---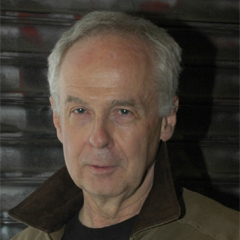 Mark Caldwell
Professor Emeritus of English
BA, Fordham University; BA, Cambridge; PhD, Harvard University
Research and Teaching Interests: Early modern literature; literature and science; American cultural history
About Mark Caldwell
Mark Caldwell has published numerous works throughout his career, including New York Night: The Mystique and its History (Scribner, 2005); A Short History of Rudeness: Manners, Morals, and Misbehavior in Modern America (Scribner, 1999); Saranac Lake: Pioneer Health Resort (1993); The Last Crusade: America's War on Consumption, 1862-1954 (1988) and The Prose of Fulke Greville, Lord Brooke (1987).
---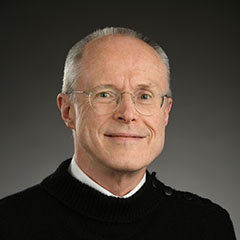 Martin Chase
Professor Emeritus of English
AB, Oberlin College; AM, University of Michigan; MA and PhD,University of Toronto; M.Div., Weston School of Theology; cand. mag., University of Copenhagen
Research and Teaching Interests: Old Norse/Icelandic, old and middle English, English language, philology
About Martin Chase
Martin Chase has published editions of the Old Norse poems "Lilja" (Skaldic Poetry of the Scandinavian Middle Ages, vol. 7 Brepols, 2007) and "Geisli" (Toronto, 2005), articles on skaldic poetry and Scandinavian medievalism, and translations, as well as serving as editor of Eddic, Skaldic, and Beyond: Poetic Variety in Medieval Iceland and Norway (Fordham, 2014). His current research is on late medieval Icelandic devotional poetry.
---
Mary C. Erler
Professor Emerita of English
BA, St. Mary's College; MA, University of Chicago; PhD, University of Chicago
Research and Teaching Interests: Medieval and early modern literature; women's reading and book ownership; early English printing
About Mary C. Erler
Professor Erler is the author of Reading and Writing During the Dissolution: Monks, Friars, and Nuns 1530-1558 (Cambridge, 2013); Records of Early English Drama: Ecclesiastical London (Toronto, 2008); and Women, Reading; and Piety in Late Medieval England (Cambridge, 2002). She has co-edited two collections: Women and Power in the Middle Ages (Georgia, 1988) and Gendering the Master Narrative: Women and Power in the Middle Ages (Cornell, 2003). Her articles include "Thomas Cromwell's Abbess, Margaret Vernon," History Today (2014), "Devotional Literature" in the Cambridge History of the Book in Britain Vol. 3, 1400-1557 (Cambridge, 1999) and "English Vowed Women at the End of the Middle Ages," Medieval Studies (1995).
---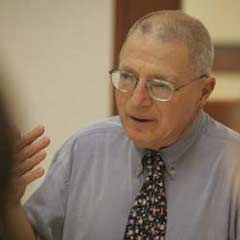 Richard Giannone
Professor Emeritus of English
B.A., Catholic University of America; M.A., University of Michigan; Ph.D., University of Notre Dame.
Research Teaching Interests: 20th Century American
About Richard Giannone
Fordham University Press has published Richard Giannone's Hidden: Reflections on Gay Life, AIDS, and Spiritual Desire (2012). Giannone is also the author of Flannery O'Connor, Hermit Novelist (University of Illinois Press, 2000. Second printing 2001); Flannery O'Connor and the Mystery of Love (University of Illinois Press, 1989. Second printing. 1992. Rev. ed. with new prefatory essay. Fordham University Press, 1999); Vonnegut: A Preface to His Novels (Kennikat Press, 1977); and Music in Willa Cather's Fiction (University of Nebraska Press, 1968. Rev. ed. Trade paperback with a new introduction, Bison Books, University of Nebraska Press, 2001), as well as numerous articles on Cather, O'Connor, Vonnegut, Saul Bellow, Bobbie Anne Mason, music, and warfare. He recently appeared as a commentator in Willa Cather—The Road Is All, a documentary for the American Masters Series, produced by Nebraska Public Television and WNET.
---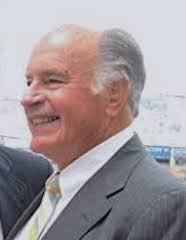 Charles A. Hallett
Professor Emeritus of English
B.A., The New School University; M.A., Columbia University; D.F.A., Yale University.
Research Teaching Interests: Renaissance, Shakespeare, Dramatic Literature, Playwriting.
About Charles A. Hallett
Charles A. Hallett, Emeritus Professor of English at Fordham University and Visiting Scholar at Dartmouth College, received his doctorate from Yale Drama School, where he worked under John Gassner and Robert Brustein. He is author of two plays, Aaron Burr (produced Off-Broadway in 1974) and Boris: A MELOdrama (2011). His books include Middleton's Cynics (and, with his wife Elaine) The Revenger's Madness, Analyzing Shakespeare's Action, and Artistic Links between William Shakespeare and Sir Thomas More. His essays on Renaissance and modern drama appear in journals such as JEGP, Modern Language Quarterly, Studies in Philology, Philological Quarterly, and Shakespeare Bulletin. He has also published essays on theory, including "Poetry and Reality: The Zetema and Its Significance to Poetics" in International Philosophical Quarterly and "The Retrospective Technique and Its Implications for Tragedy" in Comparative Drama. His essays on teaching Shakespeare appear in College English and Shakespeare Quarterly.
---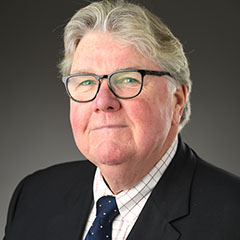 John P. Harrington
Professor Emeritus of English
BA Columbia; MA University College, Dublin; PhD Rutgers University
Research and Teaching Interests: Modern British and Irish literature; modern drama; Irish theater
About John Harrington
John Harrington was educated at Columbia University, University College, Dublin, and he earned his PhD in literature from Rutgers University. He has written extensively on Irish literature and culture, including The Irish Beckett (1991), The Irish Play on the New York Stage (1997), and The Life of the Neighborhood Playhouse on Grand Street (2007). He edited W. W. Norton's anthology Modern and Contemporary Irish Drama (1991; new edition 2008) and Irish Theater in America (2009). While continuing to teach and to attend academic conferences, Harrington also lectures frequently on theater and Irish culture in non-academic settings such as the Guggenheim Museum, Lincoln Center Festival, New York Shakespeare Festival/Public Theater, the Dublin Theatre Festival, the Manhattan Theatre Club, and others. He is a former Chairman of the Board of the PBS stations WMHT Educational Telecommunications; currently, he is a member of the Board of the Mint Theater, a professional off-Broadway company, and also a member of the Board and the Executive Council of the American Irish Historical Society of New York.
Harrington's Selected Publications
---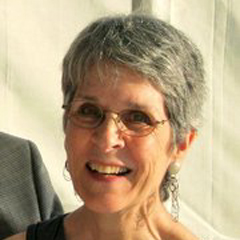 Constance W. Hassett
Professor Emerita of English
BA, Notre Dame College (Cleveland); MA, Boston College; PhD, Harvard University
Research and Teaching Interests: Victorian literature; nineteenth-century poetry; Victorian pre-Raphaelite poet-painters; contemporary poetry
About Constance W. Hassett
Constance Hassett is the author of Christina Rossetti: The Patience of Style (University Press of Virginia, 2005) which won the 2005 Robert Penn Warren/Cleanth Brooks Award for literary criticism, as well as The Elusive Self in the Poetry of Robert Browning (Ohio University Press, 1982). Constance Hassett has also written about Harriet Martineau's position as a radical abolitionist in "Siblings and Antislavery: The Literary & Political Relations of Harriet Martineau, James Martineau, & Maria Weston Chapman" in Signs, and published inter-disciplinary studies of the Pre-Raphaelite poet-painters including "Elizabeth Siddal's Poetry: A Problem and Some Suggestions"; "Esthetic Autonomy in the Sister Arts: The Brotherly Project of Rossetti and Morris"; "The Style of Evasion: William Morris's The Defence of Guenevere, and Other Poems." She and James Richardson have co-authored a speculative essay on the "dead-lady" genre entitled "Looking at Elaine: Keats, Tennyson, and The Directions of the Poetic Gaze." A new project, which grows out of her work with the Poets Out Loud reading series at Lincoln Center, examines nineteenth- and twentieth-century poets' ambitious experiments with style and asks what currently working poets' practices might contribute to our understanding of earlier generations' innovations.
---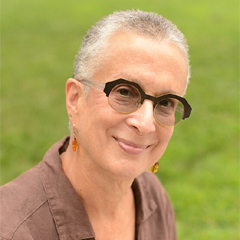 Anne Golomb Hoffman
Professor Emerita of English
B.A., Cornell University; M.A., Ph.D., Columbia University
Research and Teaching Interests: Psychoanalytic studies, narratology, and gender studies; the late-nineteenth and early twentieth-century novel; modern Hebrew literature
About Anne Golomb Hoffman
Anne Golomb Hoffman's research in recent years looks at representations of embodiment in literary and psychoanalytic writing, and the relationship between trauma and narrative. Her articles and reviews have appeared in psychoanalytic and literary journals. Professor Hoffman holds a research appointment in the Institute for the History of Psychiatry at Weill Medical College of Cornell University. From 2013 to 2017 she directed the Richardson Seminar in the History of Psychiatry at Weill Cornell. She is a special member of the Association for Psychoanalytic Medicine of the Columbia University Center for Psychoanalytic Training and Research, where in 2017 she delivered the Liebert Award Lecture in Psychoanalysis and the Arts. She has published extensively on the politics of gender in Israeli and European Jewish writing. Prof. Hoffman is also an accomplished painter.
---
Fawzia Mustafa
Professor Emerita of English
B.A. Kinnaird College, Pakistan; M.A. Punjab University, Pakistan; M.A. and Ph.D. Indiana University
Research and Teaching Interests: Colonial and postcolonial literatures and theory; Anglophone African Literatures; Indian Ocean Studies; African American Studies
About Fawzia Mustafa
Fawzia Mustafa is the author of V.S. Naipaul (Cambridge, 1995), editor of a new critical edition of Sophia Mustafa, The Tanganyika Way: A Personal Story of Tanganyika's Growth to Independence (Toronto South Asian Review, 2009) and has published in journals such as Comparative Literature Studies, Twentieth Century Literature, and English Studies in Africa. She is currently working on a study of literature, film and development in Eastern and Southern Africa.
---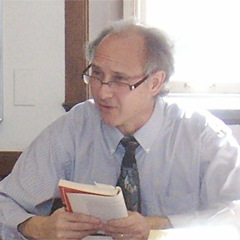 Philip Sicker
Professor Emeritus of English
BA, University of Cincinnati; MA, University of Virginia; PhD, University of Virginia
Research and Teaching Interests: Modern British and continental fiction; the novel; James Joyce; narrative theory
About Phil Sicker
Professor Sicker is the author of Ulysses, Film and Visual Culture (Cambridge, 2018), Love and the Quest for Identity in the Fiction of Henry James, and numerous articles on Joyce, Mann, Eliot, Lawrence, Nabokov, novel theory and film. He is the co-editor of Joyce Studies Annual, and he is currently writing a study of the Polish film director Krzystof Kieslowski's series The Decalogue.
---
Robert Wasserman
Associate Professor Emeritus
MA, New York University; PhD, Indiana University
Research and Teaching Interests: Writing pedagogy; fiction writing; lingustics; forensic linguistics; educational technology; text encoding initiative
About Robert Wasserman
Robert Wasserman taught Composition at Fordham's Lincoln Center.
---
Jocelyn Wogan-Browne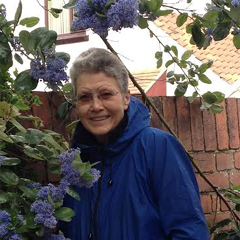 Professor Emerita of English
B.A., University of Melbourne; M.Phil., University of Oxford; Ph.D., University of Liverpool
Research and Teaching Interests: Medieval insular literary culture, 1100-1500, especially medieval English and French vernaculars; medieval women's writing
About Jocelyn Wogan-Browne
Jocelyn Wogan-Browne has taught in Australia, Europe, the UK, and the USA, and published editions, translations, and studies on medieval virginities, medieval women's writing, saints' lives, medieval vernacularity, the French of England, and medieval English multilingualism. Her books include Re-Thinking the South English Legendaries (Manchester University Press, 2011), Language and Culture in Medieval Britain: The French of England c.1100-c.1500 (York Medieval Press, 2009), Saints' Lives and Women's Literary Culture c. 1150-c. 1300 (Oxford University Press, 2001). Currently in press is Vernacular Literary Theory c.1120-c. 1540: Texts and Translations from the French of England (with Thelma Fenster and Delbert Russell), a prequel and sequel to her The Idea of the Vernacular: Middle English Literary Theory c. 1280-1520 (with Nicholas Watson, Andrew Taylor, Ruth Evans) (Penn State Press, 1999). She is currently editing, with Elizabeth Tyler, a volume for the Oxford Twenty First Century Approaches to Literature series: High Medieval: Literary Cultures in England. Together with Thelma Fenster, she has published several volumes and academically edited others in the French of England Translation Series of which they are founders and editors. She has supervised numerous PhDs in Medieval English and French topics from the 12th to the 15th Centuries.
Wogen-Browne's Publications