About the History Department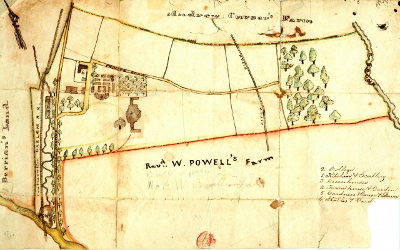 Courtesy of Fordham Archives: Map of the Area Which Became the Rose Hill Campus
Our department is led by a dynamic, internationally renowned faculty that is dedicated to excellence in teaching and research. Members of our department have received university teaching awards and prestigious fellowships, and their innovative research has appeared in their fields' flagship journals and academic presses. Our faculty also has a consistent presence in public arenas, appearing frequently in the local and national media.
We are also located in one of America's most exciting and historically rich cities, and a global and financial capital; therefore, we will always encourage you to explore your surroundings and learn both inside and outside the classroom. Our students agree that learning history in and from New York is an unparalleled, exciting, and enriching experience.
The Department of History offers undergraduate majors and minors at both the Rose Hill and Lincoln Center campuses, and graduate study at the Rose Hill campus. Please do not hesitate to contact us with questions.