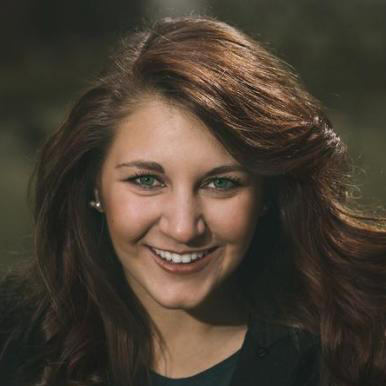 [email protected]
212-636-6303
Lowenstein 423
Classes Taught
Set Design I & II
Senior Showcase II
Ann Beyersdorfer is a set designer based in NYC. With almost 10 years of experience in the industry, Ann has worked on everything from regional productions, broadway productions, interiors, operas, ballets, concerts and televised productions through NBC Studios.
Ann serves as the Art Director of the Film Unit for NBC's SATURDAY NIGHT LIVE, season 47. Some her theatrical designs include the New York premier of the musical, WE ARE THE TIGERS, YOGA PLAY (Syracuse Stage), KNEAD (the Alliance Theatre), and the "off-broadway hit" AFTERGLOW. In addition, Ann was named to Live Design's 30 under 30 List in 2018 of "thirty young movers and shakers who are changing paradigms, looking at things from new angles, and rapidly rising to the forefront of their field. "
As an associate set designer she has worked on INK on Broadway (des. Bunny Christie), THE CHILDREN on Broadway (des. Miriam Buether), the 2017 Tony Award winning Broadway production, JITNEY, by August Wilson (des. David Gallo), the PHISH NYE concert at Madison Square Garden (dir. David Gallo), CINDERELLA in Moscow and PETER PAN in Beijing (des. David Gallo), SAMSON ET DALILA at the Metropolitan Opera, the National and International tours of ANASTASIA (des. Alexander Dodge), and the upcoming Broadway Revival of COMPANY
Her collaborations have been profiled as "extraordinary...a triumph of theatrical design" by The LA Times (THE DODGERS), "the work doesn't just pass, it shines!" by The New York Times (THE NIGHT ALIVE), "utterly perfect... Beyersdorfer's design, like a surprise volcano.. erupts with hot surprises" British Theater (THE BLACK BOOK), and "gorgeous set design...one of the most ambitious and creative theater productions seen in the downtown theater community" by The Huffington Post (MORE THAN ALL THE WORLD).
Ann is a member of United Scenic Artists, Local 829 and a graduate of Syracuse University where she studied theater design and architecture. www.annbeyersdorfer.com