Visual Arts Major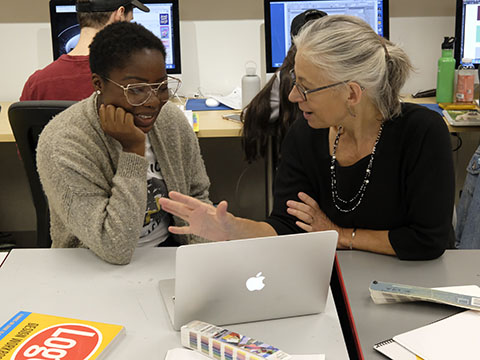 It is strongly recommended that majors start taking Visual Arts core courses in their freshman year.

The major in Visual Arts is available at Fordham College at Rose Hill, Fordham College at Lincoln Center, and in the evenings at the Lincoln Center campus through the School of Professional and Continuing Studies.

The department offers five areas of study:
Architecture
Art and Engagement
Film and Video
Graphic Design
Painting and Drawing
Photography
Architecture is equally represented at both campuses; however, faculty and facilities dedicated to graphic design, photography, and painting and drawing are more extensive at Lincoln Center. Rose Hill majors may anticipate taking certain advanced courses in these areas of study at Lincoln Center. Film and video facilities are solely at Lincoln Center.
Learn More About the Visual Arts Major
(HEGIS Code 1002) Program Code 06074
---
Visual Arts Minor
The minor consists of six courses:
Visual Thinking
Any four visual arts courses
One art history course