Visual Arts Program Highlights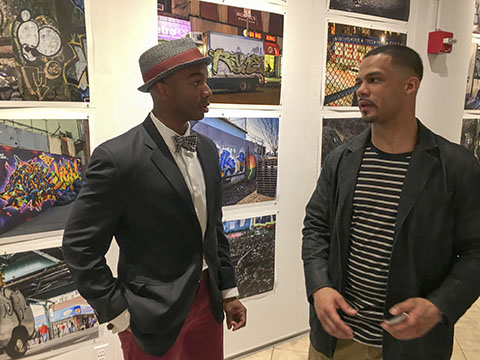 New York City offers a wealth of opportunities for you to gain professional experience in tandem with your studies, which are not only personally and professionally enriching; they often lead to employment after graduation. Some may be credit-bearing as well. Juniors and Seniors wishing to earn credit for an internship may sign up for VART 1800, 2800, 3800 or 4800 - Internship (1-4 credits).
Some common venues for paid and unpaid internships have included The New Yorker, Anthropologie, the Whitney Museum of American Art, Marvel Comics and Random House, as well as graphic design or architecture firms, individual artists' studios, ad agencies, and film distribution cooperatives.
Our faculty will help you connect to the institution or business that's right for you. Explore additional possibilities through Fordham's Office of Undergraduate Career Services.
---
If you would like to present a senior exhibition, you would submit a portfolio to Junior Review in April of your junior year. Students who pass Junior Review are admitted to Senior Seminar (VART 4600), an intensive critique-based course for credit in which Visual Arts majors develop their thesis projects. In December, the course culminates in a group exhibition of these projects in Fordham's Lipani Gallery; the Senior Review of this work is used to award the Spring exhibitions.
Students who do not take the Senior Seminar may still participate in the Senior Review and, if given faculty approval, may complete a senior thesis. Contact Stephan Apicella-Hitchcock or talk to your area of study advisor for more information about Junior Review, Senior Review, Senior Seminar and Senior Exhibitions.
---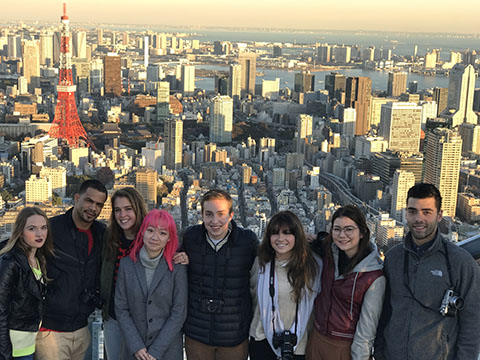 Travel Grants
Up to four Ildiko Butler Travel Awards are awarded annually for independent research in the medium of photography. The Susan Lipani Travel Awards are given to two students annually to pursue independent art projects in film/video, architecture, painting, and drawing, graphic design.
Applications for travel grants are due in April and are reviewed by the entire Visual Arts faculty. Contact your advisor for more information on compiling your portfolio and submitting your itinerary, budget, and other required information.
Documentary Photography Credits
Two documentary photography courses are offered for credit: one in Japan (VART 3001) between the fall and spring semesters, and one in Rome (VART 3005) during summer break. Each course concludes with the production of a book that presents your course projects.
Find inspiration studying in another part of the world while enrolled at Fordham. For a complete list of opportunities, see our Study Abroad office.
---
We offer grants and awards to juniors and seniors who demonstrate outstanding artistic achievement and community involvement.
The Lipani Visual Arts Award
Presented in honor of Susan Lipani (Fordham '97), this award is given to as many as three seniors who have been generous with their peers and fostered a sense of community in the Visual Arts Program.
The Storey Award
A portfolio award in honor of James Storey is offered to a senior whose work has shown evidence of exemplary artistic talent and potential.
Departmental Honors
Departmental honors are awarded to graduating Visual Art majors who have maintained an exceptionally high GPA and whose portfolio work has shown exemplary talent.