Visual Arts Senior Exhibitions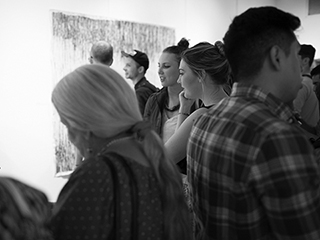 Exhibit your work in the heart of the arts capital of the world! During the spring semester, our galleries at Fordham are dedicated to solo and two-person senior exhibitions. With the guidance of a faculty advisor, you'll learn how to plan your show, install your work, compose your artist statement, create signage and postcards, and document your exhibition.
The Senior Exhibition receptions are bustling events that celebrate the culmination of all your hard work!
Please visit our gallery website for the latest information.