St. Ignatius Loyola Chair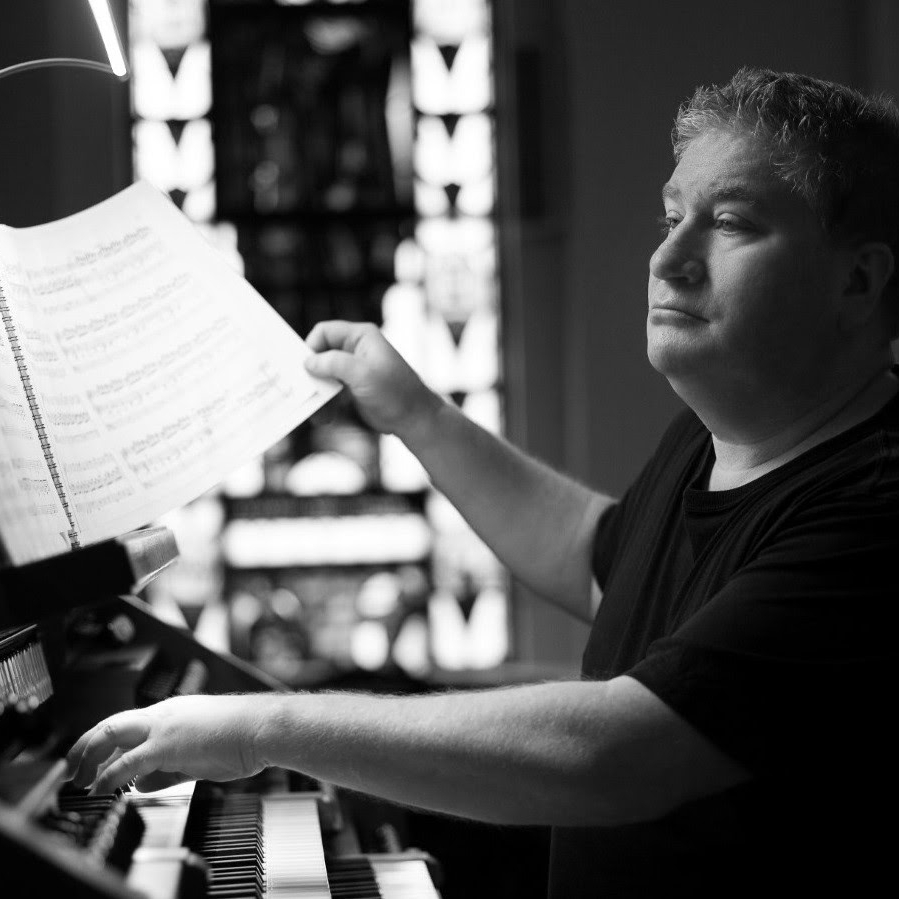 Stephen Schloesser, S.J.
Stephen Schloesser, S.J., has joined Fordham as the St. Ignatius Loyola Chair in the History Department for the 2022-2023 academic year, and will present the St. Ignatius Loyola Chair lecture in-person on the following dates:
Rose Hill: Thursday, February 2 at 4 p.m. in the McShane Center (Room 311)
Lincoln Center: Wednesday, February 8 at 4 p.m. in The Law School (Room W62 Law 3-09)
For inquiries and registration information, please contact Jackie Gross at [email protected].
Synopsis of Lecture
This March the New York Philharmonic will perform Olivier Messiaen's Turangalîla-symphonie at Lincoln Center conducted by music director Jaap van Zweden. Messiaen is known for having had the neurological condition "synesthesia"—i.e., when he heard sounds, he also saw colors. He was also deeply influenced by the surrealist movement of the 1920s–1940s, a double-vision of existence that easily accompanied his fervent religious belief during the era of French Catholic Revivalism. These factors—synesthesia, surrealism, and Catholicism—account for many of his unusual titles and images. One such title and image is "Joy of Stars' Blood" (Joie du sang des étoiles), the fifth movement in the Turangalîla-symphonie. When asked what he meant by the "joy" intended in this symphony, Messiaen once responded: "The joy conceived by one who has only glimpsed it in the midst of misfortune." This Loyola Chair Lecture (featuring Stephen Schloesser, S.J., Professor of History at Loyola University Chicago)―which assumes no prior knowledge of Messiaen or musical training―will attempt to explain that sentence. Why would Messiaen be passionate about portraying joy not as something simple or innocent—but rather joy as something complex? Something felt—perhaps unexpectedly as a shocking surprise—only in the midst of misfortune? To explain Messiaen's vision, this lecture will first lay out three "complicated loves" he had experienced by the time he composed the Turangalîla in the late 1940s. The first was his parents' marriage tragically affected by the First World War; the second was his own marriage tragically affected by the Second World War; and the third was that same marriage after he was released from a German POW camp. Following this biographical sketch, some listening suggestions will be offered for experiencing the Turangalîla-symphonie—a monumental work that can feel both ecstatic and bewildering.
Biography
Fr. Stephen Schloesser, S.J. is Professor of History at Loyola University Chicago. He entered the Society of Jesus in 1980. After the standard twelve-year course of Jesuit formation, he was ordained a priest in 1992. Later that fall, he entered the doctoral program in History and Humanities at Stanford University, concentrating on late-modern French history with a minor concentration in medieval. In 1999, he received his Ph.D. and joined the History faculty at Boston College. Twelve years later, he returned to the Midwest to be closer to his native Minnesota. Fr. Schloesser is the author of Jazz Age Catholicism: Mystic Modernism in Postwar Paris, 1919-1933 (2005); editor of Mystic Masque: Semblance and Reality in Georges Rouault, 1871-1958 (2008); and co-editor of Crossings and Dwellings: Restored Jesuits, Women Religious, American Experience, 1814-2014 (2017). His publications on Olivier Messiaen include Visions of Amen: The Early Life and Music of Olivier Messiaen (2014), "Fear, Sublimity, Transcendence: Notes for a History of Emotions in Olivier Messiaen" (2014); and "The Second Life of a Masterpiece: 'Three Small Liturgies of the Divine Presence'" (2020).
---
The St. Ignatius Loyola Chair offers Jesuits from the USA and around the world the opportunity to serve as "a distinguished professor who would contribute to and enhance the Catholic and Jesuit tradition of Fordham University." Qualified and invited Jesuits hold the chair for 1-2 semesters of an academic year and are hosted by a university department or school.
During each semester of residency, the Loyola Chair Jesuit teaches one course (graduate or undergraduate) and delivers one public lecture at both the Rose Hill and Lincoln Center campuses. The host department or school provides office space, as well as the support of a graduate assistant. Funding provided by the Chair covers (1) Per Diem at Spellman Hall Jesuit Community, (2) a salary paid to the recipient's community, and (3) research/travel funds.
Past recipients include:
R. Bentley Anderson, S.J.
Pierre de Charantenay, S.J.
Thomas McCoog, S.J.
Gerard McKevitt, S.J.
Vincent Potter, S.J.
Peter Steele, S.J.