Alumni Attorneys of Color Webinar Series

View the webinar discussion with Rahsan Boykin '04, Dylan Rico '16, and Hayoung Kim '06 on In-House Counseling and Negotiation in a Virtual Environment.
1. Attorneys must be aware of how many stakeholders are in virtual meetings, agendas must be shorter and more structured, and internal communication is vital and can be done through private chat or in breakout rooms.
2. Attorneys must carefully assign roles such as who will share the document and who will moderate the discussion, as well as set rules for when people should be muted or on camera. Attorneys should choose a platform that is common for all and must be prepared to handle technical issues.
3. Implicit bias issues still arise in the virtual world. There is less time in a virtual space to make connections and advocate for yourself.
---
View the webinar discussion featuring Kimberly Ayudant '21, William Malpica '00, and Amanda Yu '14 on How to be Effective in a Virtual World: Virtual Networking.

1. Determine Your Personal Networking Philosophy
2. Maintain your web presence
- a. Keep up with contacts both formally and informally
- b. Make sure to follow up as needed
3. Remember that networking may look different for attorneys at different stages of their careers.
4. Networking as a student or alumni of color presents both opportunities and challenges.
---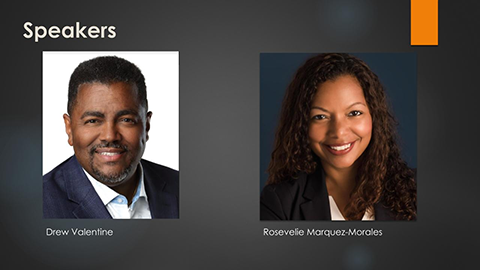 View the slides from the webinar discussion featuring speakers Drew Valentine '93, Rosevelie Márquez Morales '02, and moderator Natacha Carbajal-Evangelista '04 discussing Diversity and Inclusion in the Workplace.
---

Highlights from the Presentation webinar discussion featuring Andy Hinton '89, Michael Blackshear '99, and Benson Martin '00 discussing Ethics and Compliance as Career Options for Lawyers:
1. A career in compliance is a great way to learn about any business unit in an organization, delve deep into an organization and recommend improvements. You will face the challenge of creating an effective program to protect the company and manage the risk profile determined for an organization. There is no perfect compliance program, but you can work through three layers of defense to protect the organization and work to create a culture of compliance at a largely unregulated company.
2. Ethics and compliance is a program within an organization to help it function according to regulations. The majority of your time is spent negotiating and navigating politics internally to influence partners in legal, business, internal audit, and finance departments to find ways to execute on the three lines of defense.
3. The role of the legal team is to interpret the requirements and help with challenges and potential issues enforcing. They identify risk and advise the organization on how to proceed. The role of compliance is to operationalize these requirements, put controls in place, and check in to make sure they are effective. Compliance professionals need to monitor if the advice given is carried forward, and reassess the effectiveness as time goes on.
4. If you are interested in a career in compliance, make sure to network! Make your goals known and reach out to members of compliance who know the tight night community and know of opportunities. Consider formal compliance training or consider working in government to get more experience in less time.
---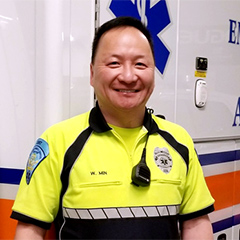 Highlights from the webinar discussion featuring Bill Min '90 on "Creating your Brand":
1. Take a self-inventory of yourself to see how you differentiate from one other. Reflect on what you stand for, What values do you embrace? How do you want to express those values? How do you highlight your strengths? What motivates you? What do you excel at? What do people/colleagues compliment you on? What are you passionate about?
2. How do you want to tell your story? Build your reputation and what you want to be known for. What is the key message you want to communicate to others?
3. Building your brand is a give and take relationship. Helping others inevitable helps you.
4. Your brand doesn't have to appear to everyone. If you try to appeal to everyone, you will fail, and you'll be nothing to everyone.
5. Practice your elevator speech/pitch.
6. Always reevaluate where you want to be in 5-10 years.