Rose Hill Summer Orientation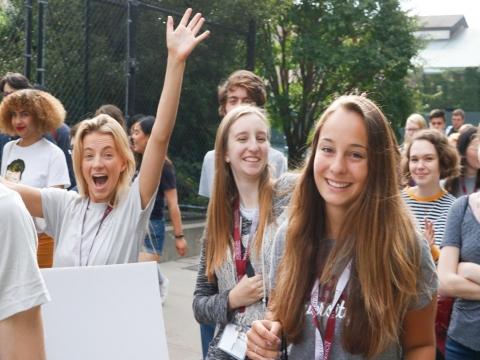 Planning is underway for our three Summer Orientation Programs (SOPs) at Rose Hill to best accomodate students and families across the country and globe.
The sessions will be held during the Summer 2022 on these dates:
Friday, June 24th
Monday, June 27th
Monday, July 11th
SOP Features
SOPs and individual sessions are optional and will contain the same programming.

Sessions will feature academic overview presentations for Fordham College at Rose Hill and Gabelli School of Business students, breakout sessions for new students and parents, and Q&A sessions with current students and administrators.

There will also be on-demand items available to view on our YouTube channel.
SOP Registration
Summer Orientation registration information will come to deposited members of the Class of 2026 later this month.

Fordham University Tickets will prompt you to create an account. If the Fordham student has claimed their IT Access ID username and password, they can create an account as a member of the Fordham Community. If a family member or guest is registering the group, they should create a General Admission account.

Click on the SOP date you wish to attend.

All attendees will be required to have been fully-vaccinated. During registration, the system will prompt you to confirm that you have received a COVID-19 vaccine. please stay tuned for more information.

Please keep in mind that Rose Hill Summer Orientation space is limited and registration is required so that we have an accurate headcount for furniture and catering. Tickets will be required and will not be available at the entrance to the event.




If you have any questions, please contact New Student Orientation at 718-817-4368 or email orientrh@fordham.edu.
Join us this summer!
We understand that building connections with your fellow Rams is an important aspect of your Orientation experience. That is why we have created a live social media experience this summer where Orientation Leaders will lead virtual new student engagement programs every week on a Fordham topic. Follow us on Instagram @orient_rh for these interactive takeovers!