Graduate Housing at Lincoln Center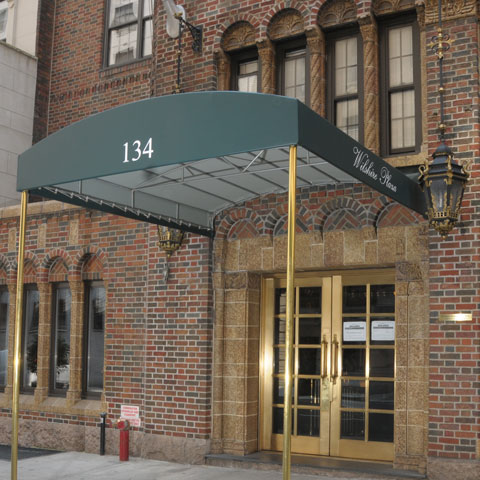 Wilshire Plaza Graduate Housing at 134 W 58th St, New York, New York 10019
Welcome to Fordham Graduate Housing! Spring 2023 housing application now available.
Please read the information below and apply afterwards.
The process to obtain an apartment is simple. Just follow the steps below:
Step 1: Look through the detailed description, floor plans, and photos of our studio and one-bedroom apartments.
Step 2: If you are interested, check the Application page to see if applications are being accepted.
Step 3: You will be asked in a follow up email for some additional information, which you'll need to respond to. Responding to this request will put you on the list.
Step 4: If there is a vacancy you will be contacted, we will provide you with the Residence Agreement to sign and will request payment from you.
Fordham University is proud to partner with AFR Furniture Rental at Wilshire Plaza. For a low monthly payment- AFR has created furniture packages for both the studio and one bedroom floor plans of Wilshire Plaza and can deliver and setup furniture on your scheduled move in date to Wilshire Plaza. Renting furniture will reduce the hassle and cost of purchasing, delivering and assembling furniture for your apartment upon your arrival. Once you are assigned an apartment, this link will allow you to order a furniture package online. There are also options to rent electronics and housewares as well.
http://fordhamstudents.rentfurniture.com
Check us out on Facebook!
Construction Notice
Due to continued construction on West 57th street, residents living in the rear areas of Wilshire Plaza will hear construction noise on weekdays from 7am to 6pm. Additionally, there will be times in which the entire building will hear construction noise.
We apologize for the inconvenience.