Upper Classmen Off-Campus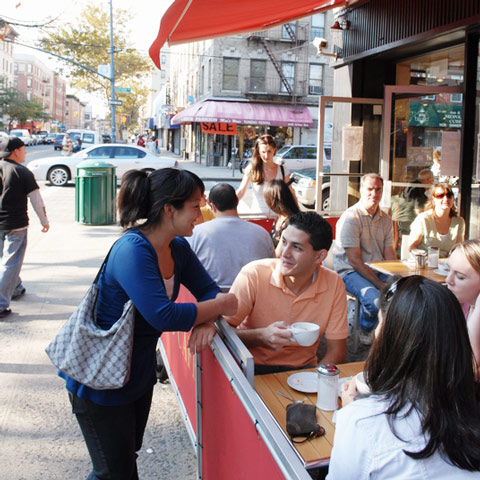 Rose Hill students enjoying a coffee and a chat in Little Italy near the Belmont Community Housing in the Bronx.
Students at the Rose Hill campus have the opportunity to experience living in the urban environment of the Belmont (Little Italy) community.
Furnished apartments in University-operated buildings off-campus are staffed by a Resident Director and Resident Assistants and are maintained by the University.
The Belmont Community Housing program offers similar services and benefits as those offered within the on-campus housing program, coupled with the independence of off-campus living.
Learn More About Off-Campus Housing