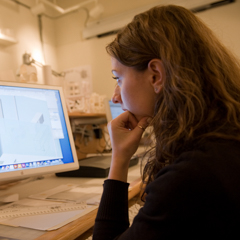 To submit your deposit online, please follow these easy steps:
Log in to your Applicant Portal at admission.fordham.edu/status
Under the section Reply Forms, open and fill out the Reply to Offer of Admission (Tuition and Housing) Form.
Once you submit the Enrollment Form, your Applicant Portal will display a new link under the section Payments for making the tuition deposit (and, if applicable, housing) payment.
Click on the Payment Due link and make the payment.
After the payment is complete, you will be returned to the Applicant Portal where you will see an indication of a successful payment.
Important: You must complete the Reply to Offer of Admission (Tuition and Housing) Form and submit the payment by May 1* (January 15 for Early Decision) in order to secure your place in the class.
*Deposit Deadlines for Spring Admitted students:
Domestic Students: January 4
International Students: December 15
The enrollment deposit is $500 (non-refundable). If you are admitted with housing, an additional $200 housing deposit is required. You will also be asked to complete the Enrollment Form at the time you make your deposit.
You will be sent a confirmation email to acknowledge we are in receipt of your deposit.
We hope to welcome you to the Fordham family in the Fall!