The Enrollment Group at Fordham includes undergraduate admission, management of financial aid, registration, student employment, tuition billing, and enrollment research. The Enrollment Group is a large unit of the university comprised of nearly 270 employees in several departments.
---
Delegate Portal
Fordham University makes provisions for students to allow third parties to view specific information on the Fordham portal through a process called "delegate access." Students must use this process to allow third parties (including parents, guardians, family members, and sponsors) to communicate with Enrollment Group staff about the student's education record. This access can be granted or revoked at any time.
Learn About the Delegate Portal
---
The Offices of the Enrollment Group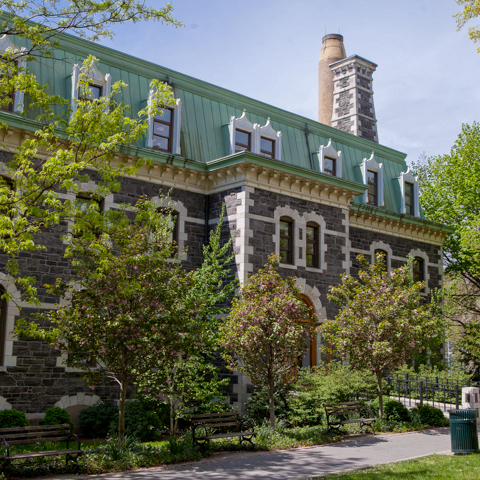 Academic Records (Registrar)
Academic Records, also known as the University Registrar, maintains and produces various documents pertaining to a student's academic progress with Fordham. Grades, transcripts, diplomas and enrollment verifications are maintained by the Office of Academic Records.
Enrollment Services
The Fordham University Office of Enrollment Services provides personalized assistance for anyone who needs help with the traditional Enrollment Group functions, such as: Academic Records (registrar), Financial Services (financial aid), Student Accounts (bursar), Student Employment, and Undergraduate Admission.
Enrollment Operations
The Fordham University Office of Enrollment Operations provides data integrity and quality assurance for the processing of documents for the Enrollment Group.
Enrollment Research
Enrollment Research is committed to providing current, timely, accurate and actionable analysis and reports that inform and guide admission, enrollment, and financial aid related decisions. We leverage existing information and reporting systems to support the offices under the Enrollment Group and other units in the University.
Student Financial Services
Student Financial Services consists of Financial Aid, Student Accounts, and Student Employment.
The Office of Financial Aid provides counseling to students, families and the community on securing all types of aid for which they may be eligible and financing their Fordham education.
The Office of Student Accounts, also known as the Bursar's Office manages the billing process, handles payments of tuition, fees and room related charges and performs other miscellaneous financial functions.
The Office of Student Employment manages work-study programs to provide part-time employment for students both on and off campus.
Undergraduate Admission
The Office of Undergraduate Admission staff guides prospective students and families through the process of becoming part of the Fordham family. Staff members are committed to using a holistic approach to recruitment, counseling, and reviewing the applications of prospective students.