Research Initiatives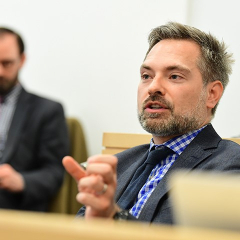 The Orthodox Christian Studies Center of Fordham University advances awareness and knowledge of Orthodox Christianity in public discourse by supporting scholarship and building intellectual communities that address the challenges facing Orthodoxy in the modern world.
The center has been awarded major external grants (e.g., from the National Endowment for the Humanities, the Henry Luce Foundation, Leadership 100, and the British Council) to convene international interdisciplinary cohorts of scholars, public intellectuals, journalists, and policy makers.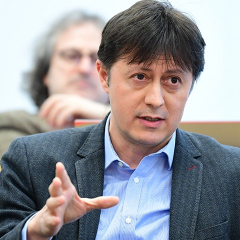 The center's research initiatives result in the sponsorship of conferences, seminars, and publications to advance Orthodox thought and offer policy makers resources for engaging Orthodoxy in the public square.
Learn More About the Center's Latest Initiatives
Orthodoxy and Human Rights Scholars Project
Contemporary Eastern Orthodox Identity and the Challenges of Pluralism and Sexual Diversity in a Secular Age
News About the Center's Research Initiatives