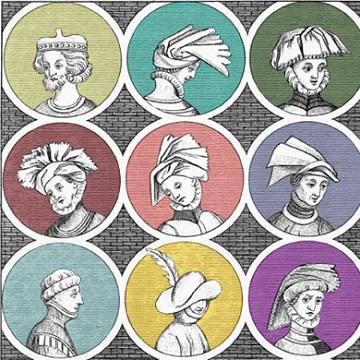 We wear many hats!
Professional Issues Workshops
The Center for Medieval Studies regularly sponsors graduate student workshops that cover a variety of topics of interest to graduate students seeking career and professional advice. Past workshops have treated such themes as how to put together an academic curriculum vitae; how to write an abstract for a scholarly conference; and a series on compatible careers, which invited past graduates to discuss non-university professions open to those with M.A. and Ph.D. degrees in the Humanities.
Online Resources
Medieval Academy of America webinars:
General Websites:
Other Potential Careers for Medievalists
Sometimes the most difficult part when looking for a career is identifying possible industries into which your skills can transfer. The list below is a starting point for your research into compatible careers.
For careers in Philanthropy:
For Librarian/Special Collections and DH careers:
For an introduction to careers in the world of book publishing:
Twitter Feeds
The following hash-tags offer a running commentary and source of information for compatible careers: #altac, #postac, #phdchat. Follow the links on these topics according to your interests.
---
Learn more about careers that are compatible with a graduate degree in medieval studies with our Resource List.
Read in this article about examples of Fordham students in the humanities who have found employment in the technology industry as a result of their degree.