Master of Science in Applied Psychological Methods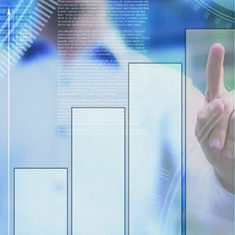 Create Information-Based Solutions
Fusing data analytics and behavioral science, Fordham's master's degree program in applied psychological methods will prepare you to help businesses, nonprofits, educational institutions, and policy makers create more efficient decisions in line with their long-term goals.
Though run by the psychology department, the applied psychological methods program welcomes students from a variety of academic backgrounds. An interdisciplinary program, applied psychological methods brings together a diverse faculty and course offerings from Fordham's computer and information science department, political science department, and the Graduate School of Education.
You'll choose between one of two tracks:
Program Evaluation provides training in needs assessment, impact and outcome assessment, and qualitative analysis.
Tests and Measures focuses on advanced statistics and data analysis, data mining, and test development and validation.
You'll also gain hands-on experience applying psychological research and statistical methods to real-world problems through our internship program. Partnering organizations include the New York City Department of Education, National School Climate Center, Metis Associates, Prophase LLC, the Mary Mitchell Family and Youth Center, Jewish Home Lifecare, and the Isabella Geriatric Center.
Program Highlights
Strong foundation in core quantitative concepts, theories, and methods including psychometric theory, research methodology, and statistics
Deep knowledge of ethical issues related to research in applied settings
All courses designed specifically for graduate-level work
Program Basics
Curriculum requires 10 courses for a total of 30 credits, including core courses and specialization courses
Program can be completed in less than two years for full-time students
Students may attend part-time
One-semester internship required
Careers
This versatile degree opens up career opportunities in a variety of fields:
Monitor productivity and increase return-on-investment for multinational corporations
Measure advertising effectiveness and consumer behavior for media and consumer organizations
Design and oversee educational testing
Measure teacher and student performance for public and private school systems
Provide data analysis for funded research projects
Assess government-sponsored organizations that serve diverse populations