Fordham-Ghana Program Faculty
Bernice Grant is a Clinical Associate Professor of Law and the Founding Director of the Entrepreneurial Law Clinic. She teaches students how to provide transactional legal services, using an integrated law and business perspective informed by her background as a corporate attorney and certified public accountant.
She has published articles in the Hastings Law Journal and the Journal of Affordable Housing and Community Development Law. She also created the Startup LAWnchpad Podcast, which educates entrepreneurs about legal issues affecting startup ventures.
Before joining Fordham, she was a Clinical Supervisor and Lecturer in the Entrepreneurship Legal Clinic at the University of Pennsylvania Carey Law School, and an Acting Assistant Professor and Associate Director of the Lawyering Program at New York University School of Law. She began her legal career as a Corporate Associate at Davis Polk & Wardwell LLP, where she advised clients on a wide range of complex corporate transactions and executive compensation matters for seven years. She also maintained a pro bono practice, advising entrepreneurs and artists on legal issues.
Kofi Abotsi is Dean of USPA Law School. He is a practicing lawyer, a public intellectual and managing partner of Axis Legal Solicitors in Accra. With over 20 years standing at the Fhanaian Bar, he has held various other positions in the past including holding positions on constitutional commissions and consultant to various government reform initiatives. Dean Abotsi holds a bachelor of Laws Degree and Barrister-atLaw Certificate from the University of Ghana and the Ghana School of Law respectively as well as a Masters of Laws Degree from Harvard Law School in the United States. He has been a visiting scholar and/or guest lecturer in leading Europeand and American universities including Oxford University, Fordhal Law School, Indiana Law School and the University of Milan Biccoca.
In the corporate sphere, Dean Abotsi has servied on a number of boards and advisoory councils including currently being the chairman of the advisory board of the Chief Executives Network of Ghana, (a body comprising the CEOs of some of the largest and notable corporations in Ghana). He has written extensively in leading peer review journals of law in the world and is currently researching on the structure of constitional decision-making by the Ghanain Supreme Court.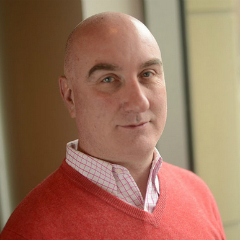 Paolo Galizzi is Clinical Professor of Law and Director of the Sustainable Development Initiative (SDLI) and Corporate Social Responsibility (CSR) Program at the Leitner Center for International Law and Justice at Fordham Law School. He joined Fordham from Imperial College, University of London, where he was a Lecturer in Environmental Law and later Marie Curie Fellow in Law. He previously held academic positions at the Universities of Nottingham, Verona and Milan. Prof Falizzi graduated from the Faculty of Law of the University of Milan in 1993 and continued his legal education at the School of Oriental and African Studies, University of London, where he obtained an LLM in Public International Law in 1995. He went on to receive his PhhD in International Environmental Law from the University of Milan in 1998 with a thesis on "Compliance with International Environmental Obligations." Professsor Galizzi's research interests lie in international law, human rights, environmental law and the law of sustainable development and he has published extensively in these areas.