Dining Services: Lincoln Center Campus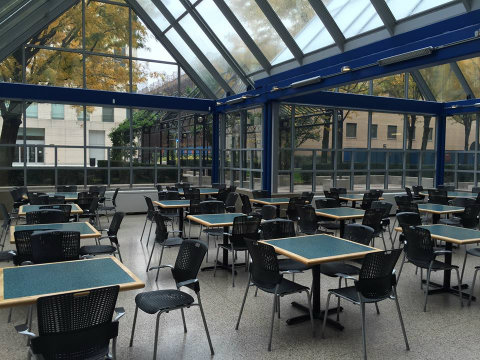 Fordham Dining is a great resource for all commuting students to the Lincoln Center campus. Undergraduate commuters can be found hanging out in the Ram Café in Lowenstein, visiting the Smeltzer Dining Hall in the Law School, or enjoying an "all you care to eat" lunch or dinner in the Community Dining Room. At teatime, pick up a drink at the Argo Tea in 140W and chat with your friends in the adjacent Garden Level Lounge.
Visit the Fordham Dining website to learn more about the Lincoln Center dining options. Make sure to check out the Commuter Meal Plans and Declining Balance options to make it easier to eat on campus and save money.