About Living on Campus at Lincoln Center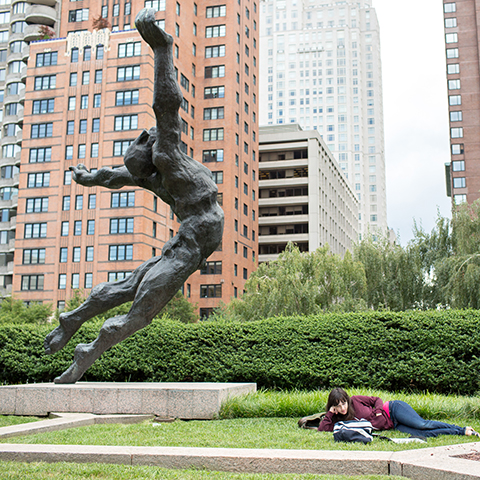 Our staff is comprised of experienced Student Affairs professionals, live-in paraprofessionals, and faculty-in-residence. Collectively, we are committed to creating an environment that is conducive to academic excellence, fosters support for fellow residents, and ministers to the needs of the University and local communities.
The residence hall staff consists of two resident directors for first-year students, a resident director for upperclass students, a resident director for law and graduate business students, 17 resident assistants in McMahon Hall, and 12 resident assistants and 12 resident first-year mentors in McKeon Hall, and a Jesuit-in-residence in each hall.
Each McKeon first-year student will have both a resident assistant and a resident first-year mentor dedicated to easing the transition to college. The live-in staff is entrusted with creating community and shaping a positive living experience through which residents can succeed academically, first and foremost, and to develop as a whole person.