Office of Faculty Professional Development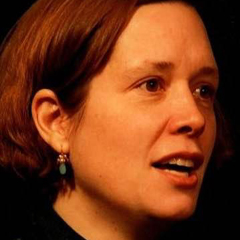 Welcome to the Office of Faculty Professional Development! Our office aims to provide all of our faculty with the resources they need to succeed in the classroom. We understand that as academia evolves, so does pedagogy. Therefore, we are committed to supporting faculty by hosting a number of workshops, writing bootcamps, and events that contribute to the betterment of not only professors, but our students as well.
Anne Fernald began her career as a professor of English and Women's Studies at Fordham University's Lincoln Center campus where she also served as the Writing Director for over a decade. She then went on to assume the position of Acting Associate Dean of Arts and Sciences Faculty. Anne is currently the Special Advisor to the Provost for Faculty Development. View Anne Fernald's faculty bio.
The university offers professional development for all faculty.
Please contact our office should you have any questions or suggestions.
Anne E. Fernald (she/her)
Professor of English and Women's, Gender, and Sexuality Studies
Special Advisor to the Provost for Faculty Development
Coeditor, Modernism/modernity
[email protected]
Rose Hill: Cunniffe 230
718-817-3312
Lincoln Center: Martino Hall 422
212-636-7613