The Office of the Provost is responsible for the growth and enrichment of the academic life of Fordham University. In consultation with the faculty and under the auspices of the President and the Board of Trustees, we promote the academic mission of the University's ten colleges and schools. Learn more about us.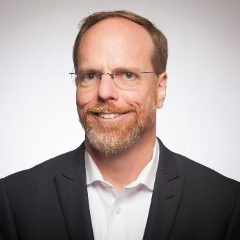 Meet Dennis C. Jacobs, Ph.D.
Dennis C. Jacobs is the University's provost and senior vice president for academic affairs. As the institution's chief academic officer, he works to enhance Fordham's array of outstanding educational programs, promote high-impact research activities, and cultivate a community of distinguished teaching scholars across the University's nine undergraduate, graduate, and professional schools.
Your education is dynamic, challenging you to understand contexts as much as concepts.
We exercise faculty responsibilities for university governance through standing and ad hoc committees.
Fordham University is a member of the Middle States Association of the Commission of Higher Education.