The Fordham Center for Cybersecurity (FCC)
The Fordham Center for Cybersecurity (FCC) is an interdisciplinary and interschool hub for cybersecurity education, research, and training. It provides current and future professionals with the knowledge and skills in various areas of cybersecurity, through research, degree programs, certificates, and participation in cyber competitions and community outreach. The FCC is University-wide and works with Fordham schools and departments to offer faculty and students a wide array of opportunities.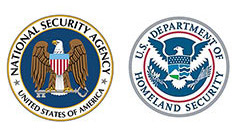 Fordham and the M.S. in Cybersecurity Program have recently been designated as a National Center of Academic Excellence in Cyber Defense Education (CAE-CDE).
NSA and Homeland Security Designate Fordham as a Center for Excellence in Cybersecurity.