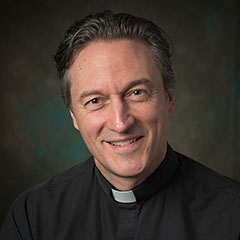 Artist-in-Residence
[email protected]
212-636-6303
Lowenstein 423
About

George Drance has performed and directed in more than 25 countries on five continents, serving such companies as teatro la fragua in Honduras, and Theatre YETU in Kenya. He is currently the artistic director of the critically acclaimed Magis Theatre Company (magistheatre.org), praised for its skill and daring, and best known for its stage adaptations of C.S. Lewis' The Great Divorce, Kalidasa's Shakuntala, and Calderon's Two Dreams
Other acting credits include La MaMa, ETC, The Metropolitan Opera, The Public Theatre/New York Shakespeare Festival, American Repertory Theater, and Ralph Lee's Mettawee River Company.
As a resident artist in La MaMa's Great Jones Repertory Company, he has toured throughout Europe and Asia with Andrei Serban's Fragments of a Greek Trilogy and as a key collaborator on many of Ellen Stewart's original pieces. He has been on the faculty of the Marist International Center in Nairobi, Kenya, and at Red Cloud High School on the land of the Oglala Lakota Nation.
Television credits include The Blacklist and The Daily Show with Trevor Noah. He received his MFA in acting from Columbia University.