International Services Programs and Events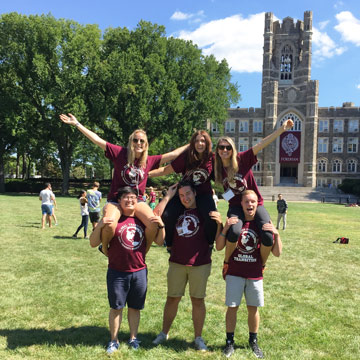 Global Transition students enjoy a beautiful day on the Rose Hill campus.
Let's Get Together
Being a student at a University here in the U.S. means that you will have many opportunities, not only academically, but also outside of the classroom.
Of course, all Fordham's clubs and activities are open to you as international students at Fordham, and we strongly encourage you to get involved in any activities that interest you.
Below are some clubs, organizations, and activities at Fordham that we believe will be of particular interest to many international students, as well as some resources and information for your cultural/academic adjustment.