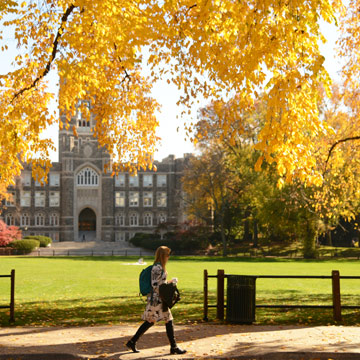 Tuition and Fees
Application Fee: $75.00
Certificate Tuition (2 course sequence; 6 credits): $8,868.00 (Summer 2023 rate)
Certificate Tuition (3 course sequence; 9 credits): $13,302.00 (Summer 2023 rate)
Housing: $1155.00 (for each summer session)
For more information on tuition and fees, refer to the GSAS Tuition and Fees page.
Frequently, companies can reimburse their employees for tuition paid at Fordham. Be sure to check with your personnel office if you are entitled to any tuition reimbursement or professional development benefits.
Special Tuition Arrangement with the University of Pretoria (South Africa)
Because of student exchange programs, students from Pretoria are not charged Fordham tuition. Instead, they pay tuition to their home school at their home school's tuition rates. These students are also exempt from the application fee. They are, however, responsible for the cost of their transportation, room and board. They must also arrange for the necessary visas to travel to the United States.