For Students, Faculty, Staff, Guests, Alumni
Proofpoint Targeted Attack Protection Reference Guide
Targeted Attack Protection, or TAP, is a service provided by Proofpoint. It will protect you from malicious links sent to your Fordham Gmail.
Sample Safe Message
For incoming messages, Proofpoint's TAP service rewrites plaintext and HTML links in the email. This rewrite allows Proofpoint to redirect the URL through their servers. During this redirect, the intended site is analyzed for malicious content. The image below depicts the translation of an email link into a Proofpoint URL.
An example of a rewritten URL is shown below:

When clicking on a rewritten link that is deemed safe by Proofpoint, users may notice a 1-2 second delay for the original webpage to load.
Sample Malicious Message
When users click on a rewritten link Proofpoint or the Office of Information Technology has deemed malicious, users will be presented with a warning page.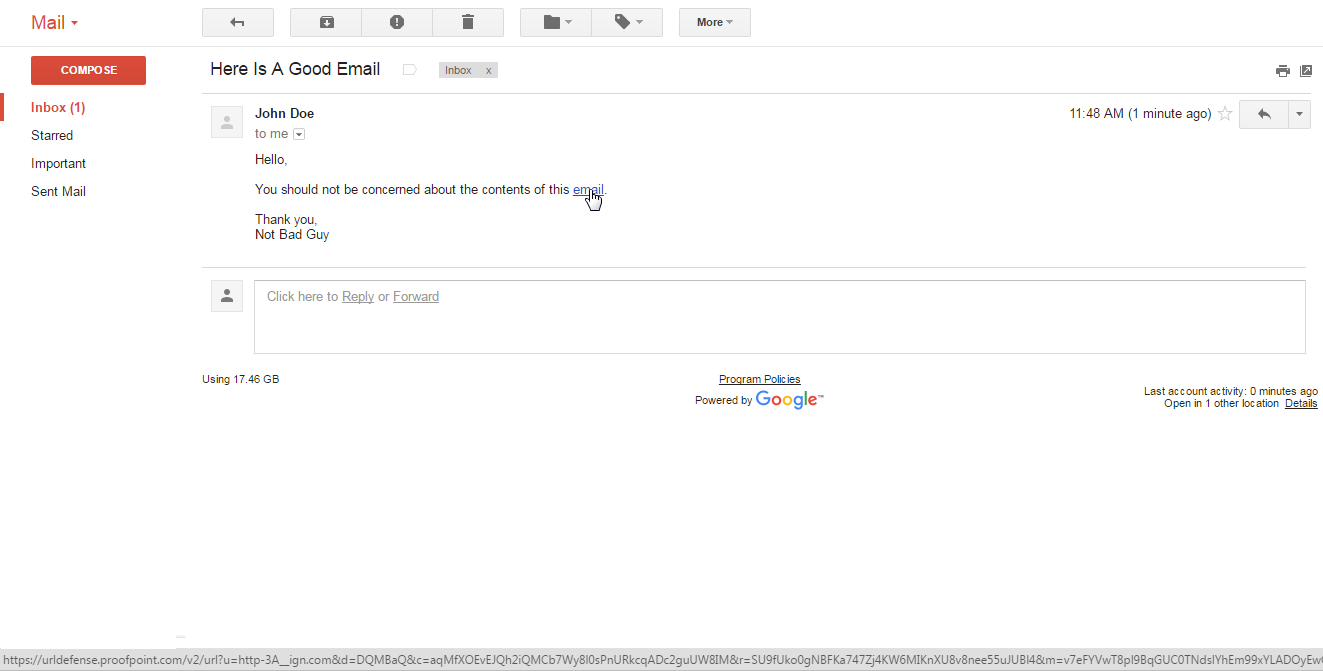 Sample Warning Page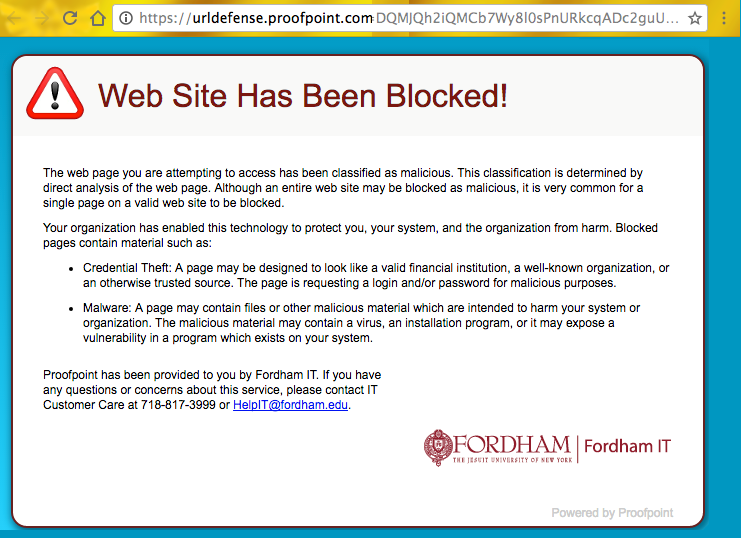 Always Proceed with Caution
Although your email has Targeted Attack Protection, it does not mean every link is safe. Users should still exercise the same level of caution when receiving questionable emails.
Always
Verify the sender information
Review the contents of the message
Ask yourself if were you expecting this
Determine that it is addressed to you
Note if it has a generic greeting