Family Defense and Advocacy
Join a growing movement to examine, expose and reform the system of government intervention in the lives of Black and Brown families.
The Family Defense Clinic is a partnership between Fordham's clinical program and the Center for Family Representation ("CFR"). The Center is a holistic, multi-disciplinary legal services organization whose mission is to keep families together through legal representation and social work support to prevent children from entering the foster care system or minimize their time away from home.
Law and social work students enrolled in the clinic will collaborate to engage in litigation and reform efforts on behalf of families and communities facing increased surveillance, policing, and disruption by the family regulation system.
Students in this clinic work together with CFR advocat teams to provide direct representation of parents in family court and fight for system change and racial equality through policy reform and advocacy with the City and State.
The past five years I spent litigating cases and investigating civil rights claims have been incredibly rewarding. The Family Advocacy Clinic was instrumental in helping me develop valuable, practical lawyering skills that prepared me well for my career in public service.

Bernard Dufresne, Attorney at U.S. Department of Education,
Office for Civil Rights,
Family Advocacy Clinic 2011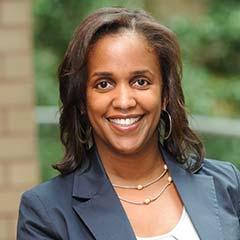 Leah Hill
The clinic utilizes a unique, fully integrated interdisciplinary model that Fordham pioneered. Law Students collaborate with social work interns, to obtain optimal results for families through civil litigation and advocacy.