Did You Know That the IRS Audits Poorest Families at Five Times the Rate as Everyone Else?
Would you like to be part of the solution?
In the Federal Tax Clinic, you will represent low-income wage earners who have legal disputes with the IRS.
Federal Tax Clinic Students:
You will learn the tools necessary to represent clients in court and before administrative agencies. Students do not need to have experience with tax law to enroll and succeed in this clinic. Through seminar and supervision, you will be given the tools you need to advocate on behalf of your clients.
You will interview and counsel clients; gather and analyze facts and evidence; conduct legal research; draft memoranda; prepare pleadings, motions and other court documents; and meet with government lawyers to negotiate settlements. If settlement efforts fail, the students represent their clients at trial before the United States Tax Court. Students are expected to take primary responsibility for their client matters under the guidance of the professor/supervising attorney.
This clinic provides legal representation only. We do not prepare tax returns, provide bookkeeping or other accounting services.
Our Clients:
You will be assisting low to moderate income workers, many of who are single parents. Many lack English literary skills and most have little or no ability to defend themselves against the government. You'll also aid small business owners in their legal disputes and collaborate with them to craft tax-efficient business strategies to reduce exposure to future audits. Amounts at stake often exceed 40% of the client's annual income.
My experience in the tax clinic has served me very well for my post-law school career. As a seasoned attorney, I find myself frequently using many of the skills I developed while working with Professor Elizabeth Maresca and our clients in the clinic. To say that my clinical work gave me a leg up would be an understatement. It really boosted me in ways that continue to reverberate for my legal career.

Victoria Turchetti '03
Managing Attorney, Trial Division, Nationwide Insurance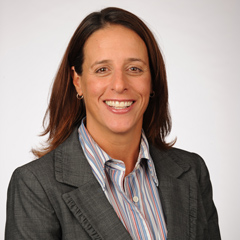 Elizabeth Maresca
Whether you have extensive experience with tax law or not, you'll learn the tools necessary to take primary responsibility on cases and succeed. Through the seminar and supervision, you will be given the tools necessary to advocate on behalf of your clients.