The Residential College at Tierney Hall is home to 150 first year students as well as transfer student with a small number of sophomores, juniors and/or seniors. Members of this small community will work closely with six resident assistants, a resident director, a master, Mission and Ministry staff, and staff from Fordham College at Rose Hill and the Gabelli School of Business to create an intentional experience that focuses on the specific needs of the community. Renovated in 2007, Tierney Hall has a large community kitchen, smart technology lounges, and study nooks throughout the building. Residents will live in double, triple, or quad occupancy rooms (all at standard rates) with air conditioning and common bathrooms.
Students will have the opportunity to be actively involved in programs and activities within the community.
Fast Facts
Typical Room Dimensions: 14 x 15 feet
Storage space underneath a bed: 26 inches maximum
Mattress size: 36 x 80 inches
Common bathrooms
Co-ed
Features
Large community kitchen
Smart technology lounges
Study nooks throughout the building
Air conditioning
Housing Rates
Rates are for the nine-month academic year and include all utilities, cable television, telephone service, laundry, and membership to the Lombardi Fitness Center. These rates do not include the residence hall activity fee.
All residents in this dormitory are required to have a meal plan.
See the current room rates for Tierney Hall. Room configurations and rates are subject to change.
Move-in dates vary, please see Important Dates for more information.
Standard Room for Tierney Hall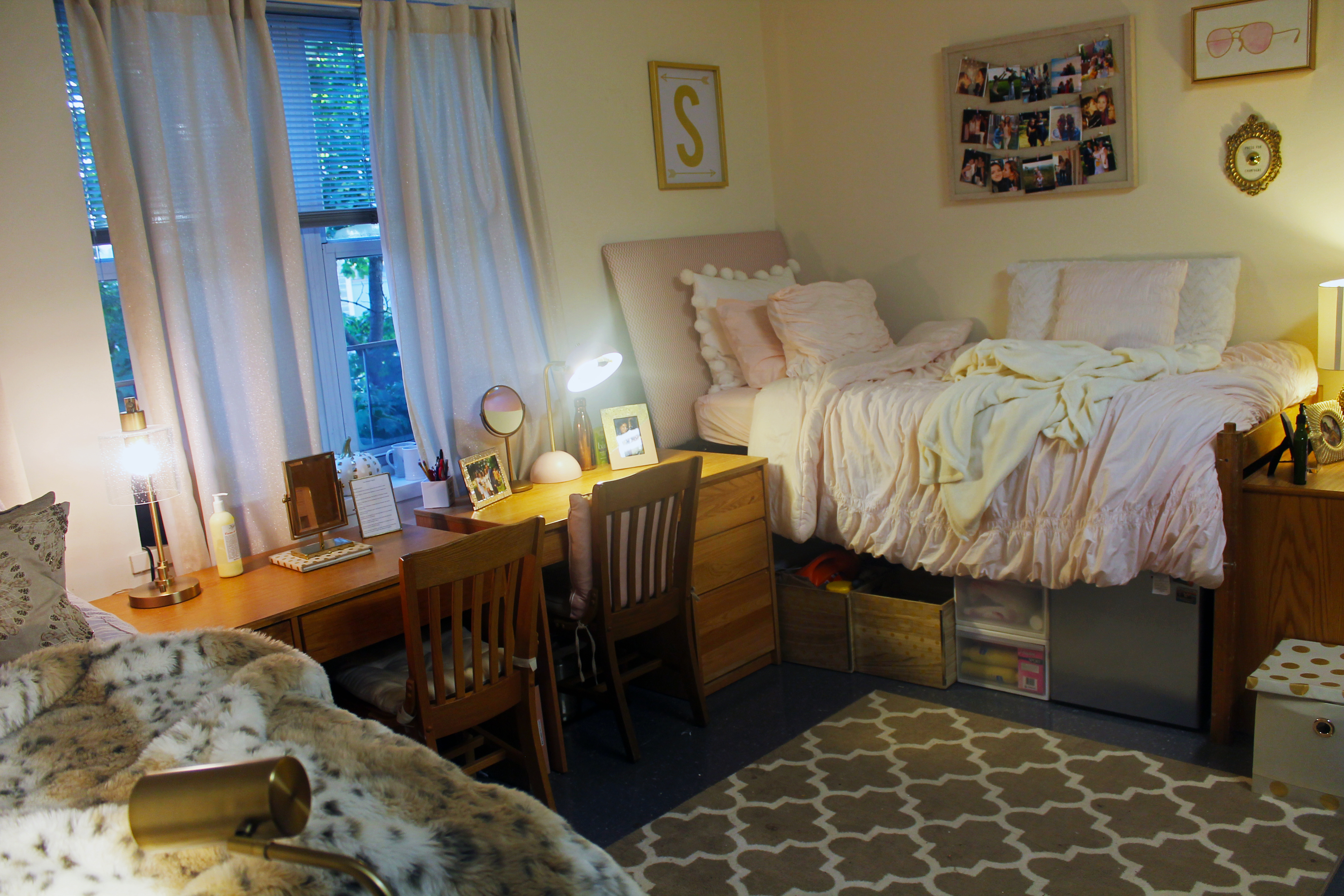 Two students can comfortably reside in a Tierney Hall Double.