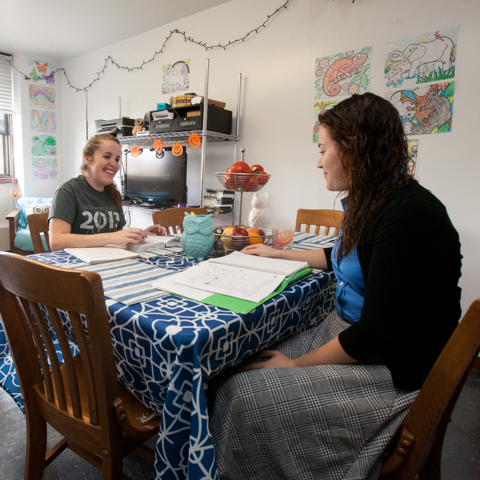 Once known as "555" for its original address on 191st Street, Walsh Hall is a 13-story residence hall for upper-class students, primarily juniors and seniors. Named after Fordham President Father Michael P. Walsh, SJ, who oversaw University operations from 1969 to 1972, this elevator-equipped residence hall is the tallest on campus. 492 upperclassmen live in two- and three-bedroom apartments. Each apartment includes a living/dining area, bathroom, full kitchen, and air conditioning. Walsh also offers a community lounge and laundry facilities.
Students are asked to bring their own lighting as they prepare to occupy their room.
Fast Facts
4 or 6 person apartments
Featuring a living space, kitchen and one or two bathrooms
Storage space underneath a bed: 26 inches maximum
Mattress size: 36 x 76 inches
Features
Large community lounge
Multiple laundry rooms
Housing Rates
Rates are for the nine-month academic year and include all utilities, cable television, telephone service, laundry, and membership to the Lombardi Fitness Center. These rates do not include the residence hall activity fee.
Meal plan is not required.
See the current room rates for Walsh Hall. Room configurations and rates are subject to change.
Move-in dates vary, please see Important Dates for more information.
Standard Apartments in Walsh Hall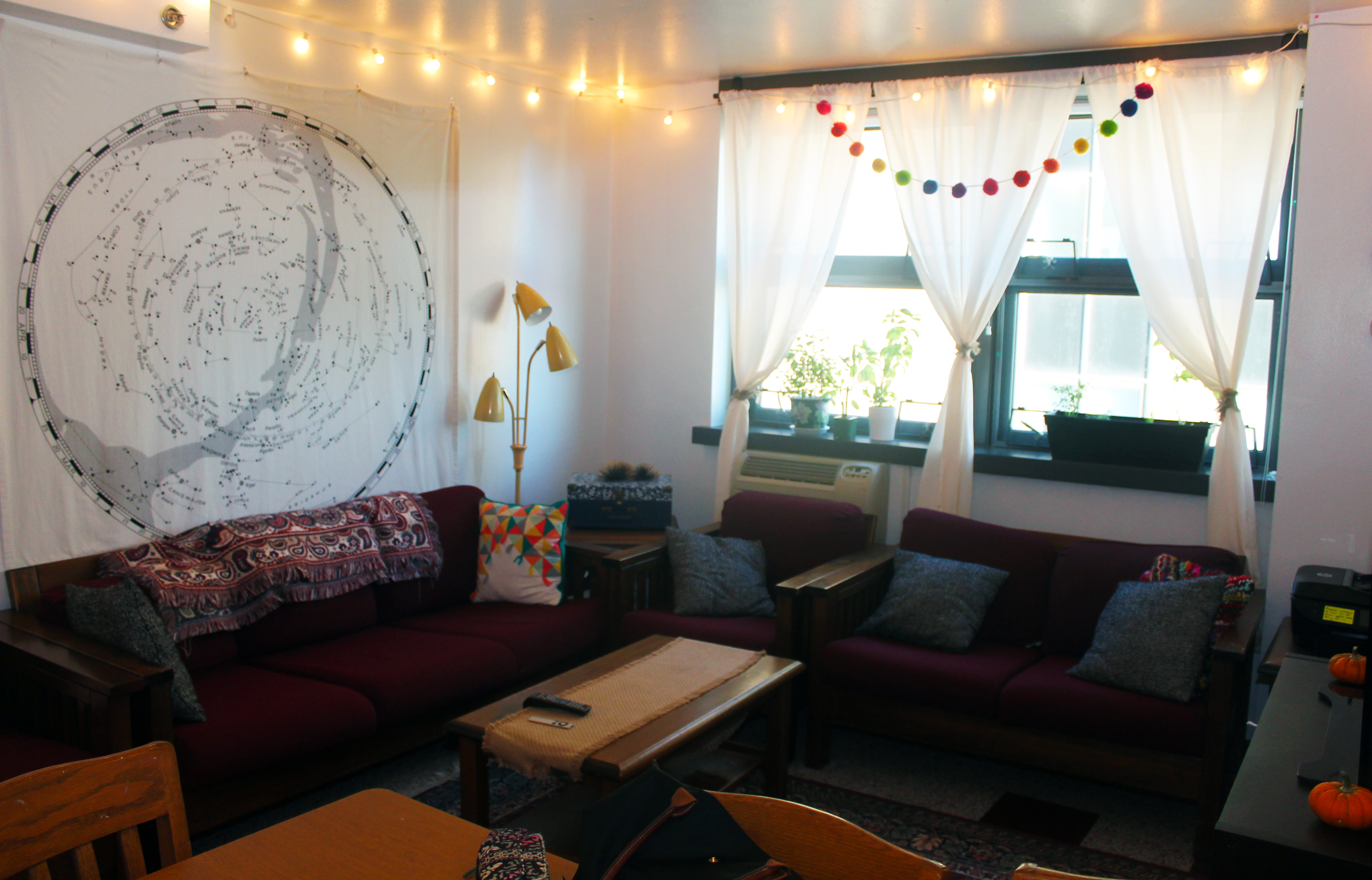 Full size apartments with a full size living room.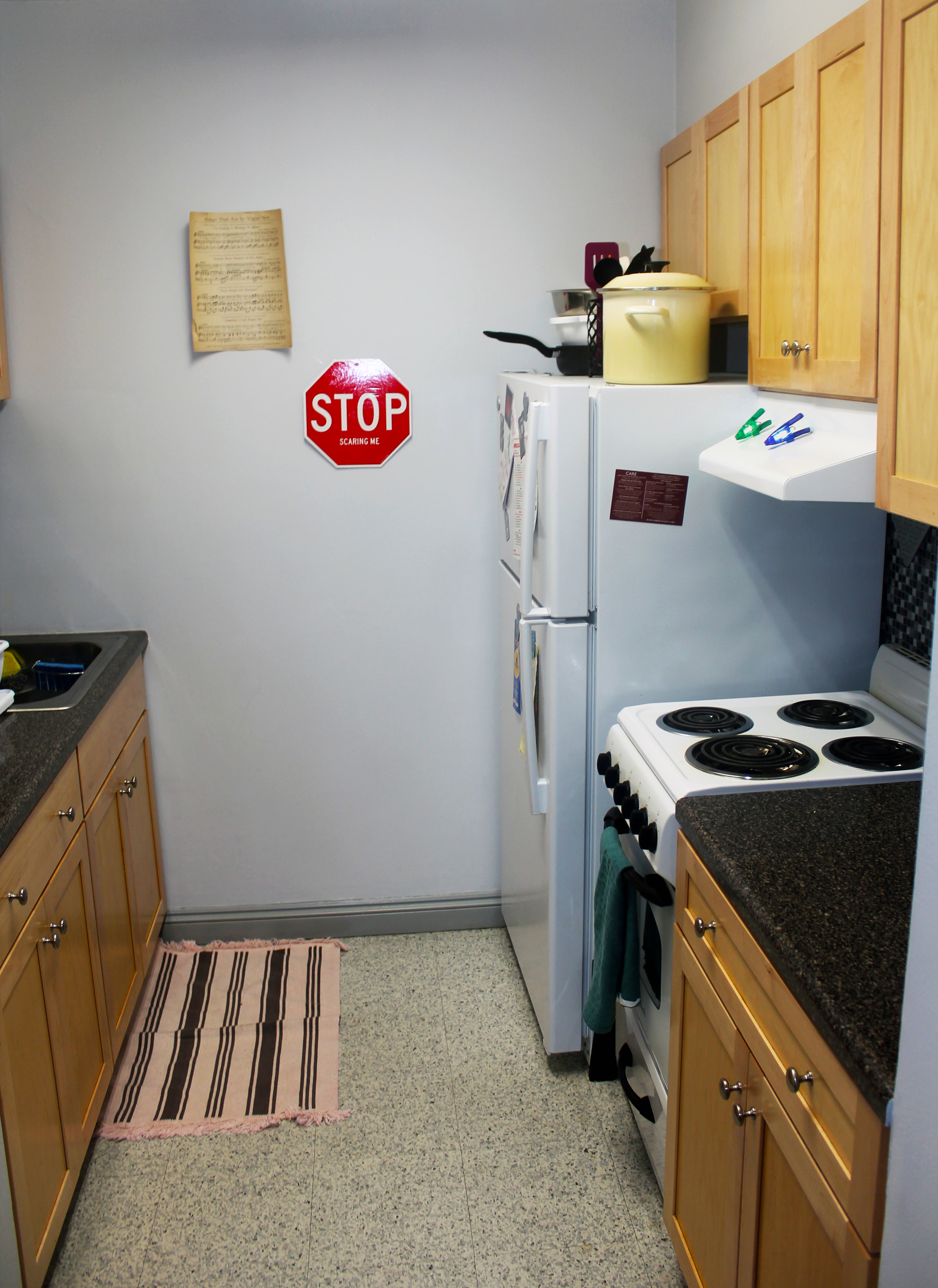 Meal planes not required; especially when you have a full kitchen.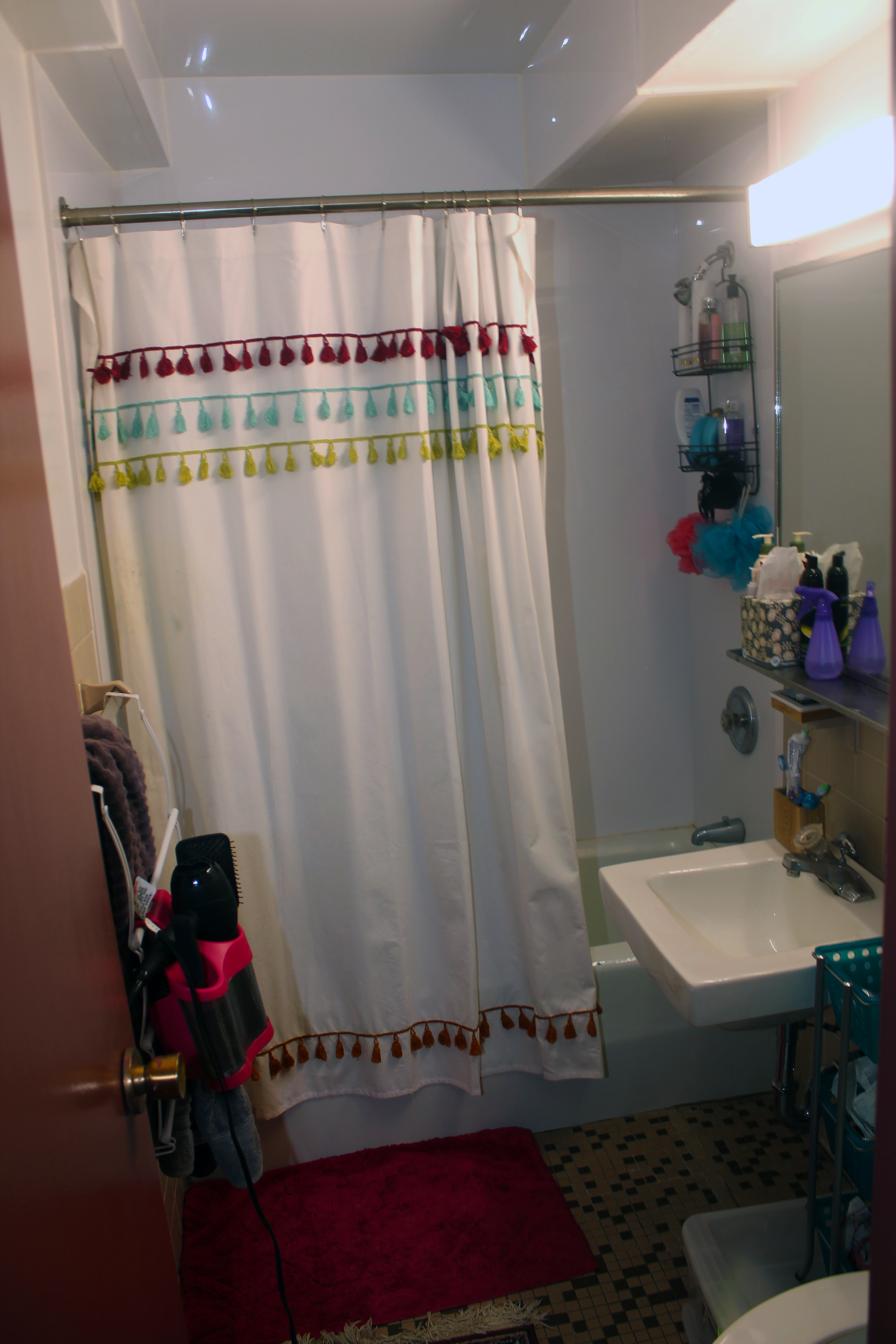 Full private bathrooms at each Walsh Hall apartment.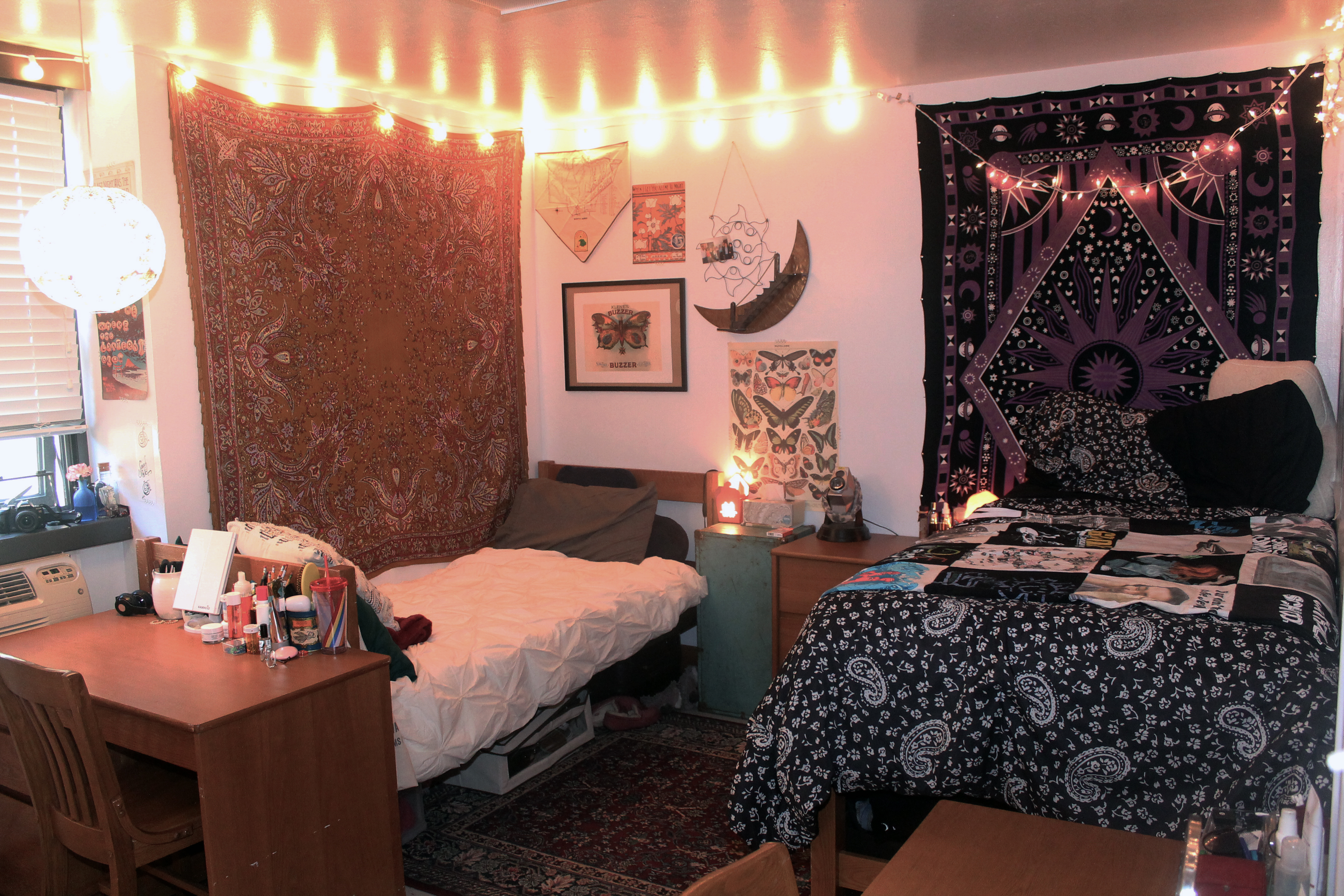 Two students can live comfortably in a Walsh Hall double.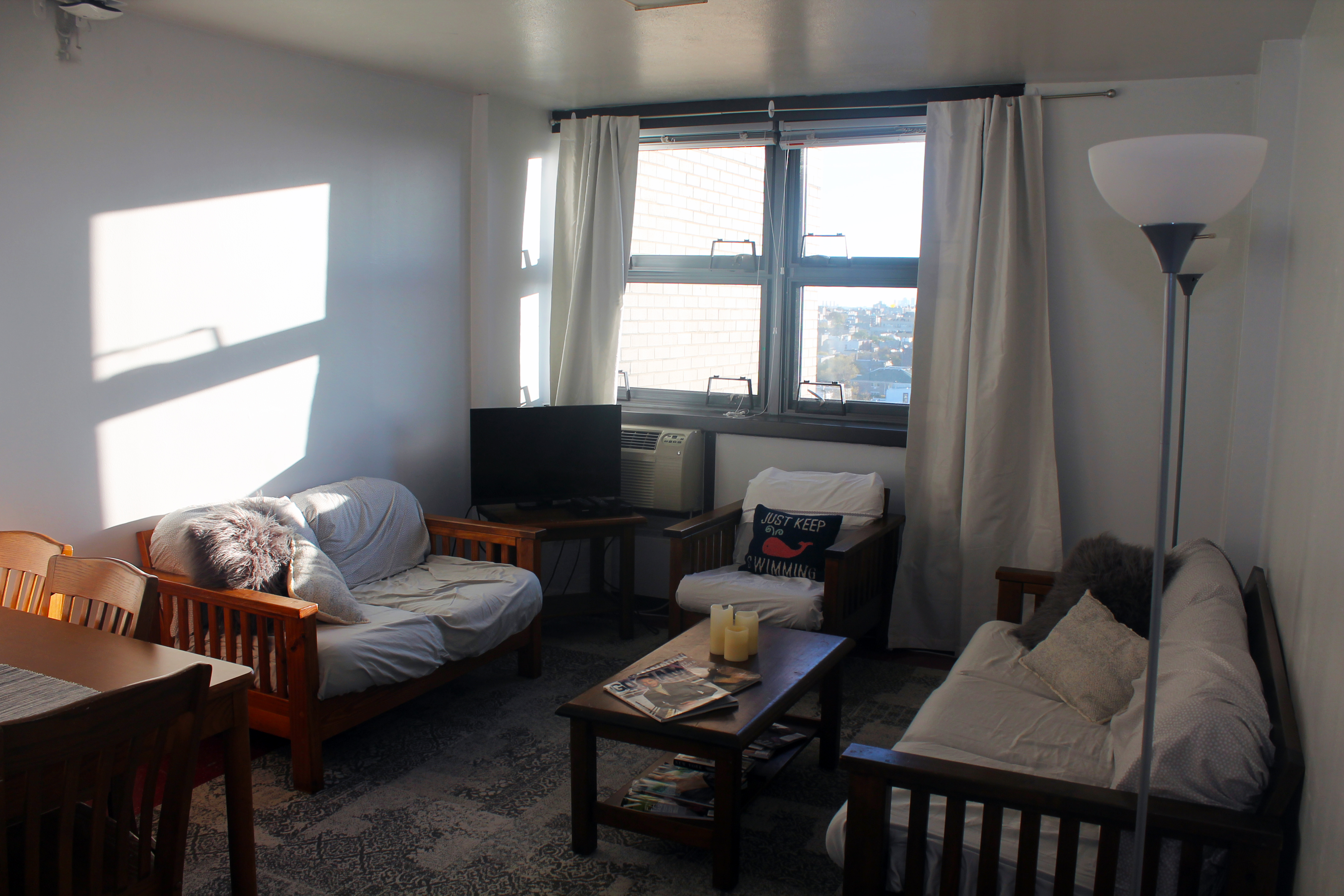 Walsh Hall residents get their own living room.
Complete apartments in Walsh Hall with a hallway.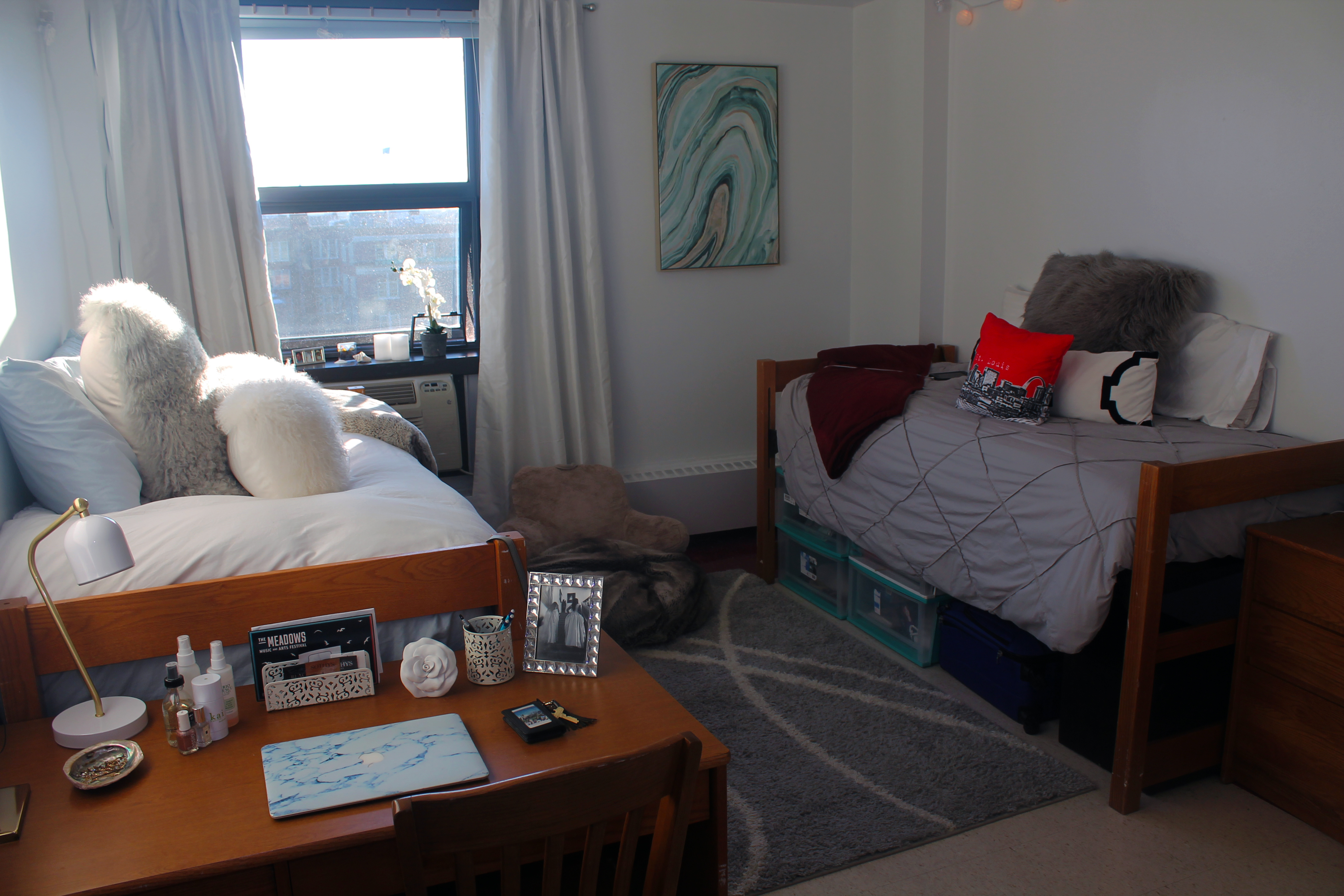 A tidy bedroom in Walsh Hall for two students.