Campbell Hall, Salice and Conley Halls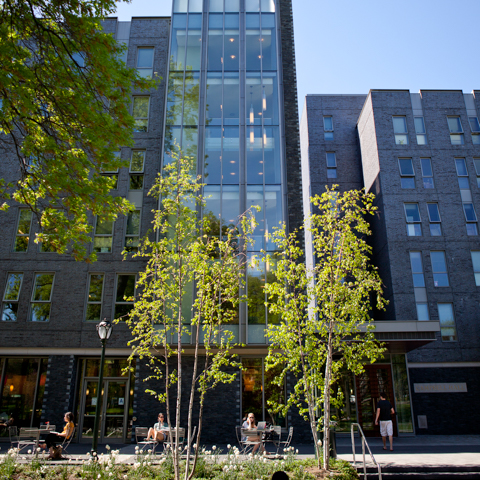 In the spirit of Fordham's mission to cultivate moral leaders for a global society, the Residential Colleges of Campbell, Salice, and Conley Halls are designed to meet the unique needs of our senior and junior class students as they develop the transitional skills needed for life after undergraduate education. Recognizing our dynamic and changing world, the residence halls provide opportunities for enrichment with a focus on experiential education, personal growth, and professional fulfillment.
A collaboration of students, faculty and administrators, the Campbell, Salice, and Conley Residential Colleges provide:
Transitions programming: events and activities within the halls are geared towards three over-arching themes: Finding Your Passion, Basic Skills, and Your Fordham Bucket List. These programs are meant to encourage residents to prepare for life after Fordham. Additionally, the three halls have partnered with the Office of Student Leadership and Community Development to provide Senior Transitions Programs within the halls.
Amenities geared toward members of the senior and junior classes: career-related magazines in the laundry rooms, etc.
Career and post-graduate specific workshops and support: this includes satellite office hours by Career Services, seminars, and networking opportunities with alumni and industry professionals, and workshops focusing on career awareness and assessment, as well as internal and external resources, etc.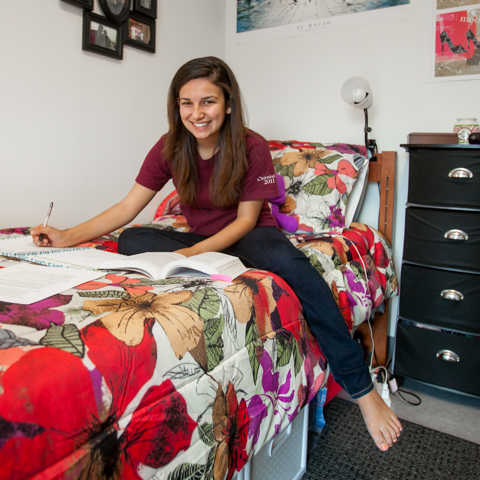 Residents of Campbell, Salice and Conley Halls should expect to be active participants in a variety of programs and activities intended to enhance their personal and professional development.
Campbell, Salice, and Conley Halls offer a number of different types of living arrangements: apartments are designed to house four students (either in four single or two double rooms), five students (in five single rooms), or six students (in three double rooms). Over half of the rooms are single occupancy. The apartments will be fully furnished and boast air conditioning, climate control within individual apartments, and kitchens equipped with dishwashers and microwaves.
Fast Facts
Population: 450 Upperclassmen
Room Type: Apartments
Private Bathrooms
Storage space underneath a bed: 26 inches maximum
Mattress size: 36 x 76 inches
Co-ed
Features
Smart technology classroom
Large meeting space
Laundry Facilities
Elevator
Air Conditioning
Kitchens equipped with dishwashers and microwave
Housing Rates
Rates are for the nine-month academic year and include all utilities, cable television, telephone service, laundry, and membership to the Lombardi Fitness Center. These rates do not include the residence hall activity fee.
Meal plan is not required.
See the current room rates. Room configurations and rates are subject to change.
Move-in dates vary, please see Important Dates for more information
Standard Apartment in Salice Conley, Campbell Halls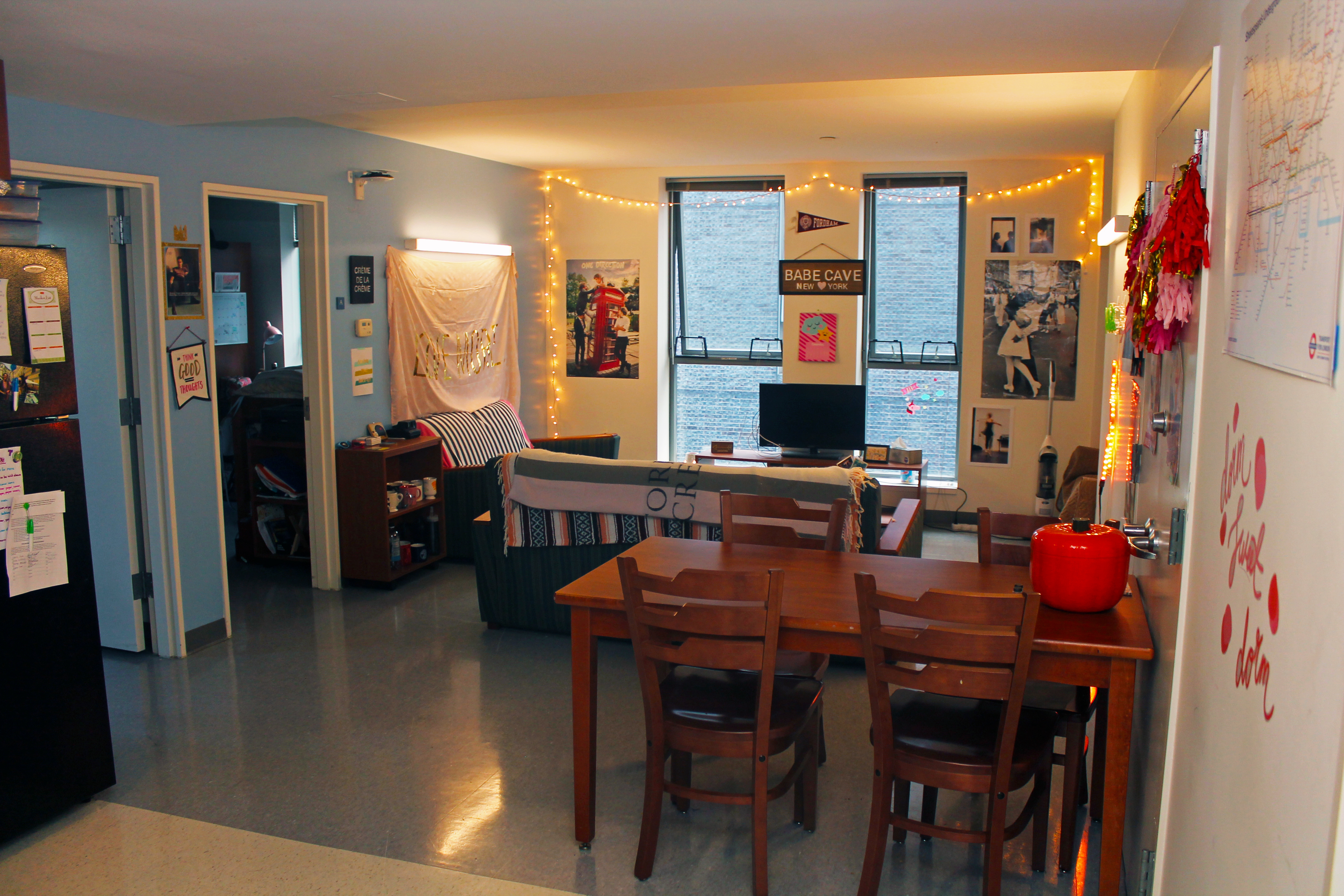 Campbell Hall, Salice and Conley Halls apartments include full living rooms.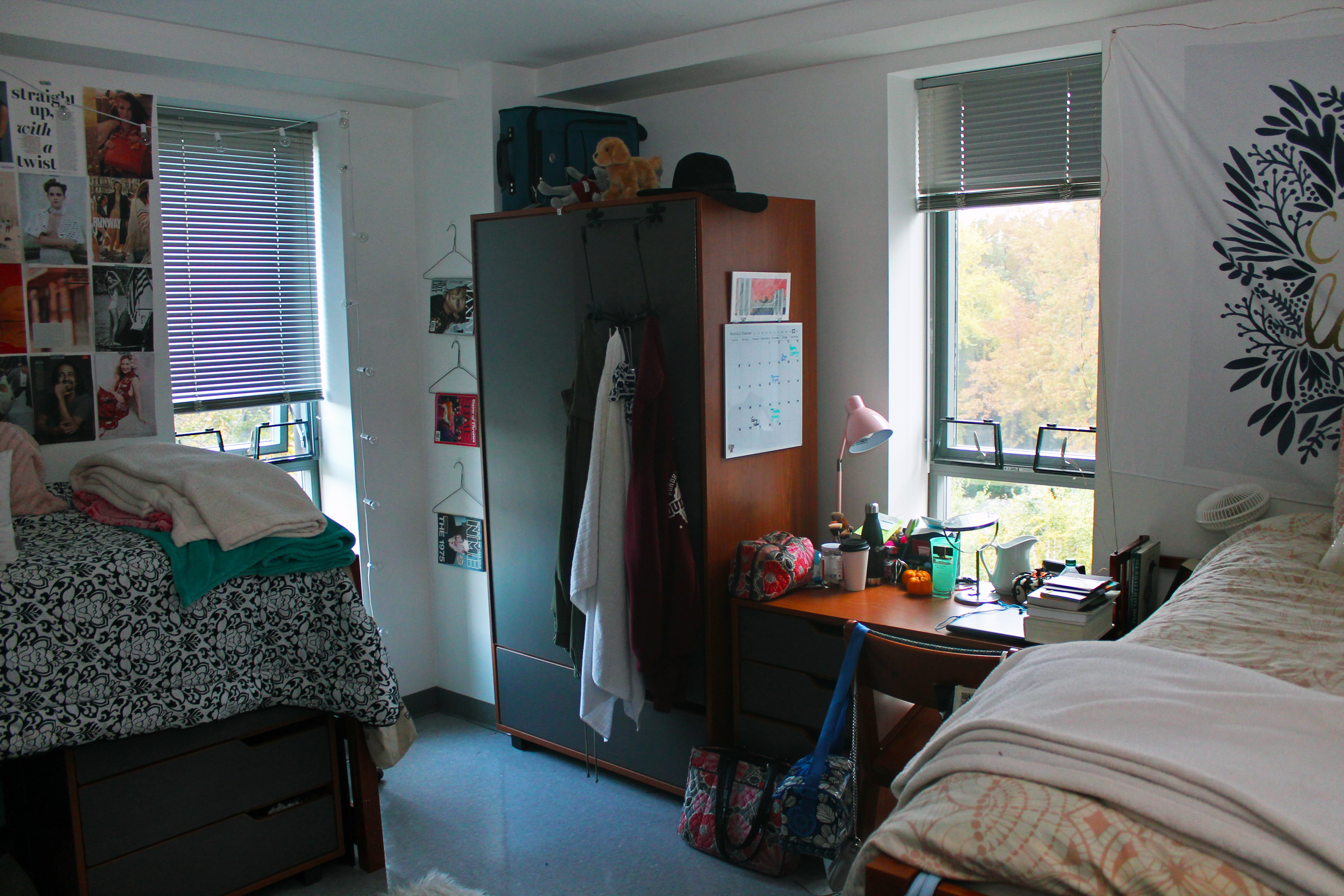 Four Person Doubles Apartment in Campbell Hall, Salice and Conley Halls have space for dressers, desks and beds.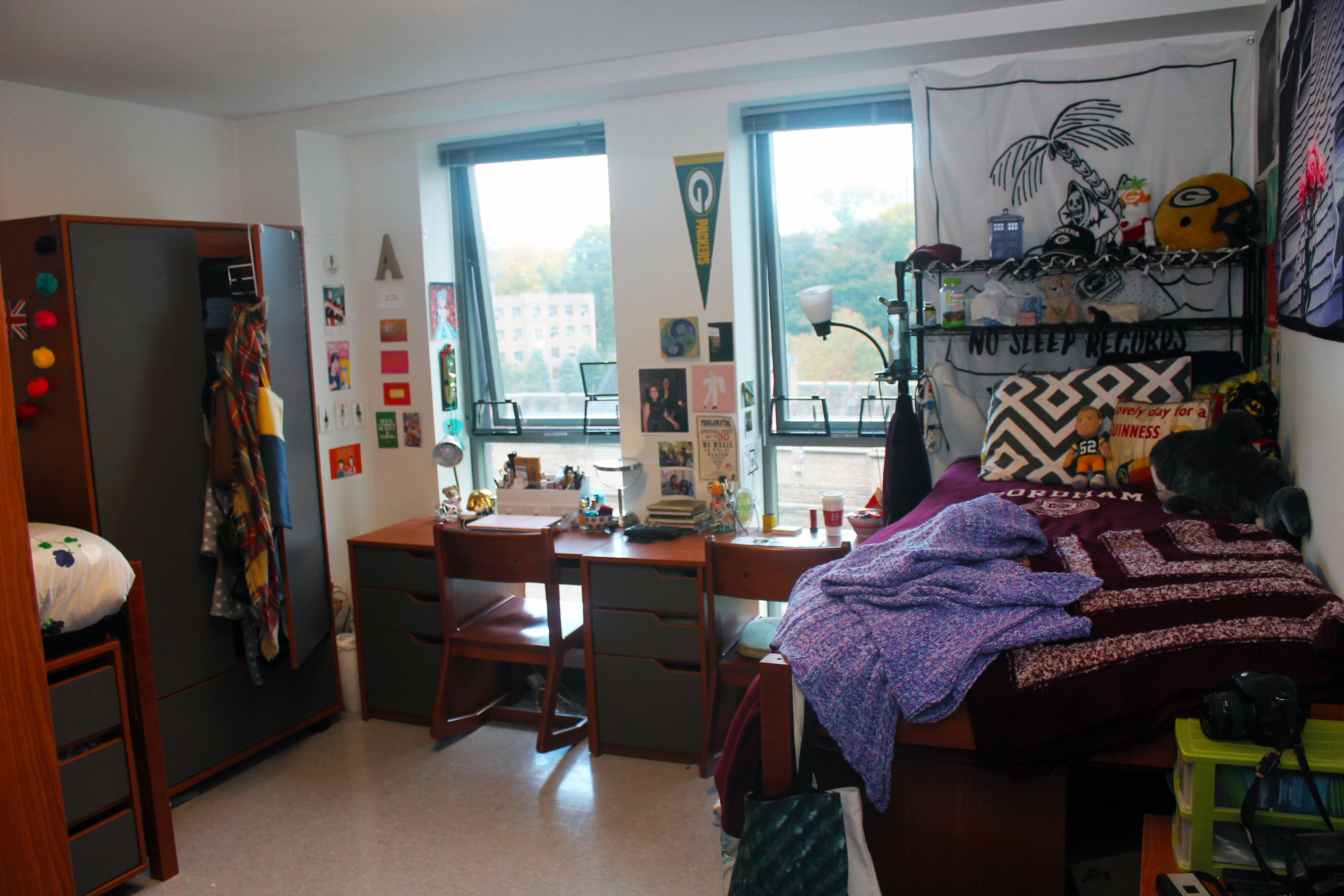 Double bedrooms in Campbell Hall, Salice and Conley Halls have space for two students to live comfortably.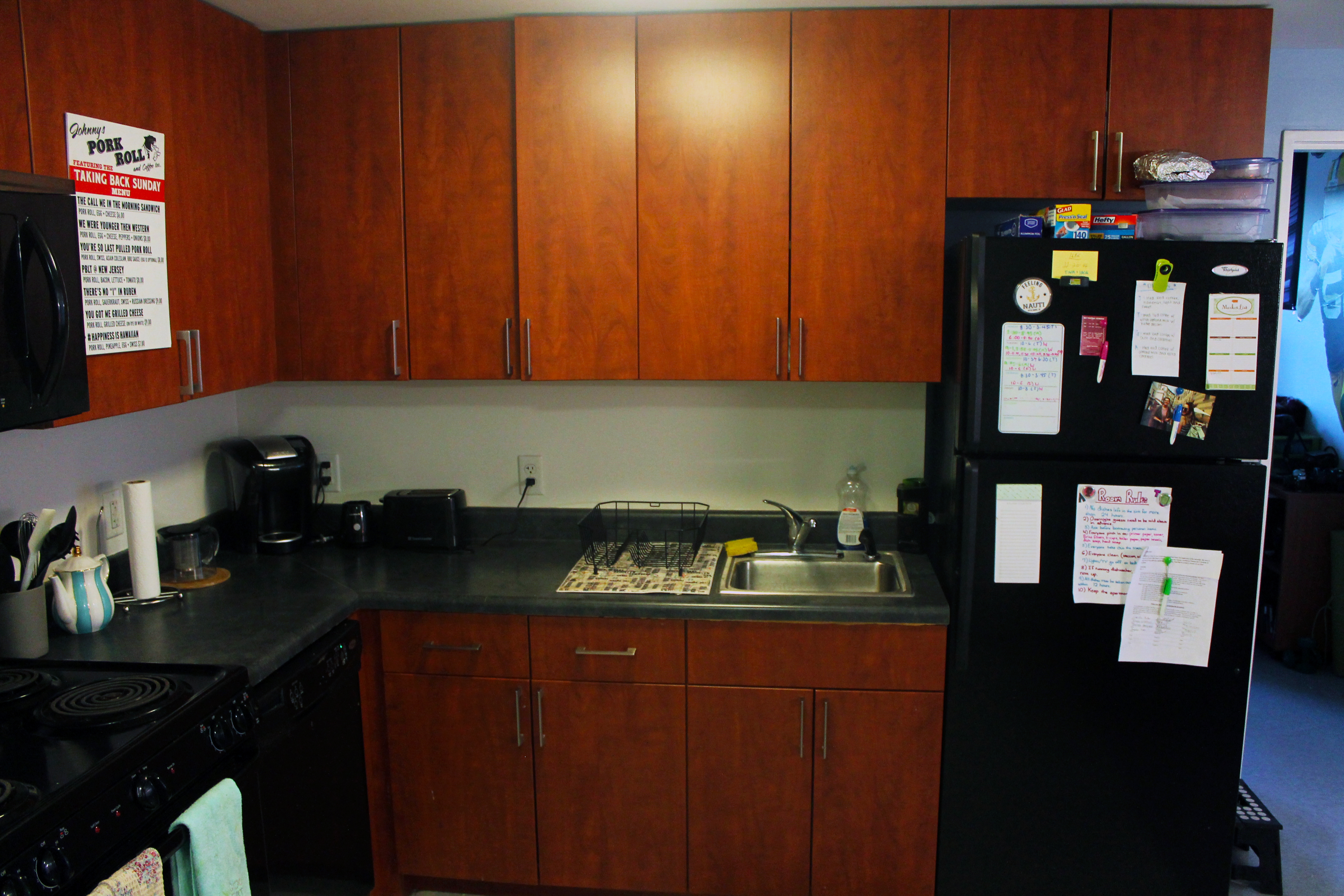 A full kitchen is avaible for each apartment in Campbell Hall, Salice and Conley Halls.