Finlay Hall, housing 293 upperclassmen, consists of single, double, and triple rooms with private baths. All triple rooms feature a loft for added space. Finlay has an elevator, a study lounge, a common lounge with a TV/DVD and projector, a kitchenette, and laundry facilities. Air conditioning is available for a short time after the opening and again before the end of the academic year.
Fast Facts
Population: 295 Upperclassmen
Room Types: Triple bedrooms, limited singles, limited doubles
A small number of the loft spaces sport twin beds, rather than the standard twin XL
Co-ed with wings being either all male or female
Typical Room Dimensions: 10 x 17 feet
Storage space underneath a bed: 26 inches maximum
Mattress size: 36 x 76 inches
Elevator Access
Features
Loft spaces added to most triple rooms.
Social lounge with a TV
A study lounge
Kitchen and Laundry facilities
Housing Rates
Rates are for the nine-month academic year and include all utilities, cable television, telephone service, laundry, and membership to the Lombardi Fitness Center. These rates do not include the residence hall activity fee.
All residents in this dormitory are required to have a meal plan.
See the current room rates for Finlay Hall. Room configurations and rates are subject to change.
Move-in dates vary, please see Important Dates for more information.
Standard Rooms in Finlay Hall
A Finlay Hall Triple bedroom includes an upstairs loft.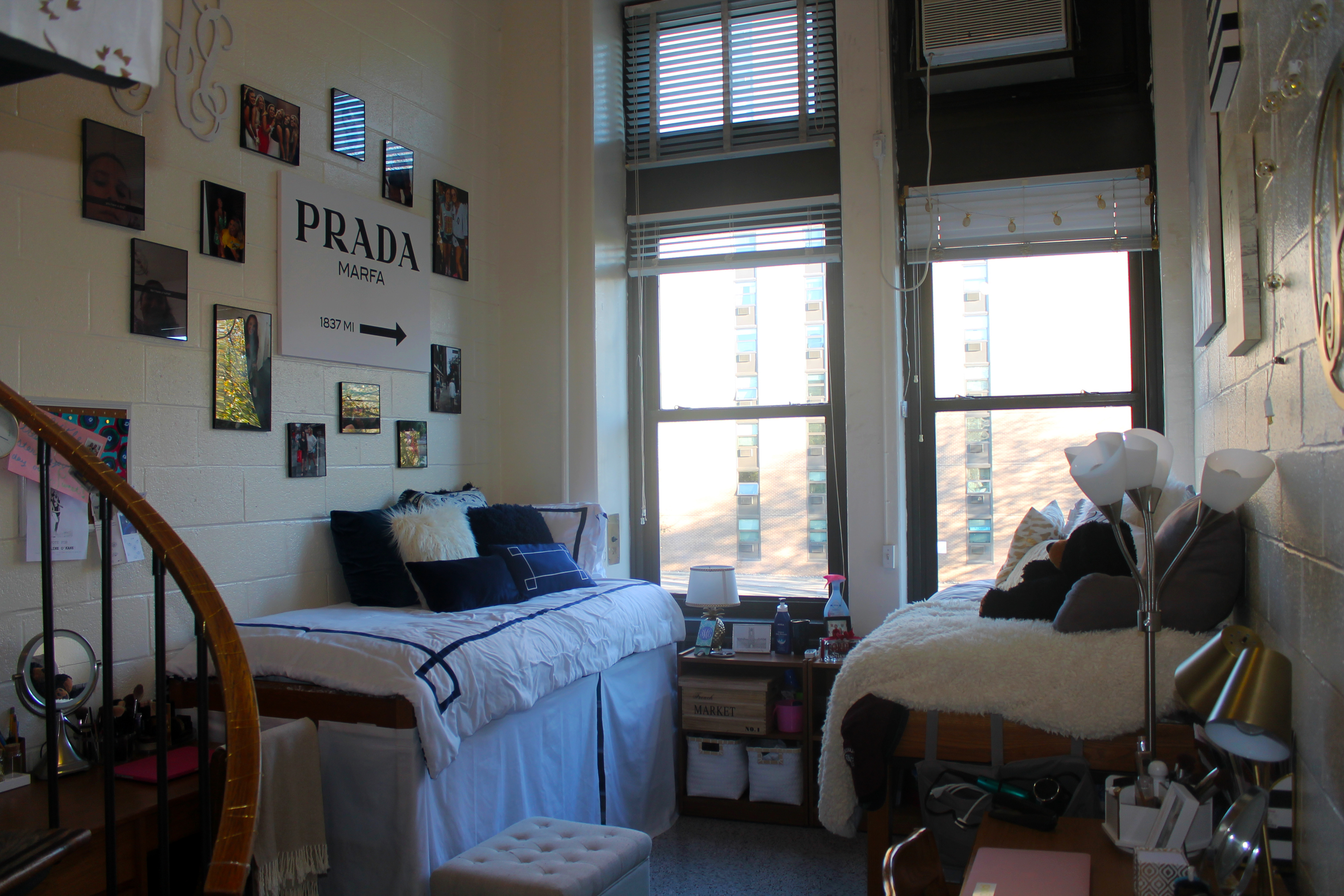 Finlay Hall triple includes a lot of vertical space.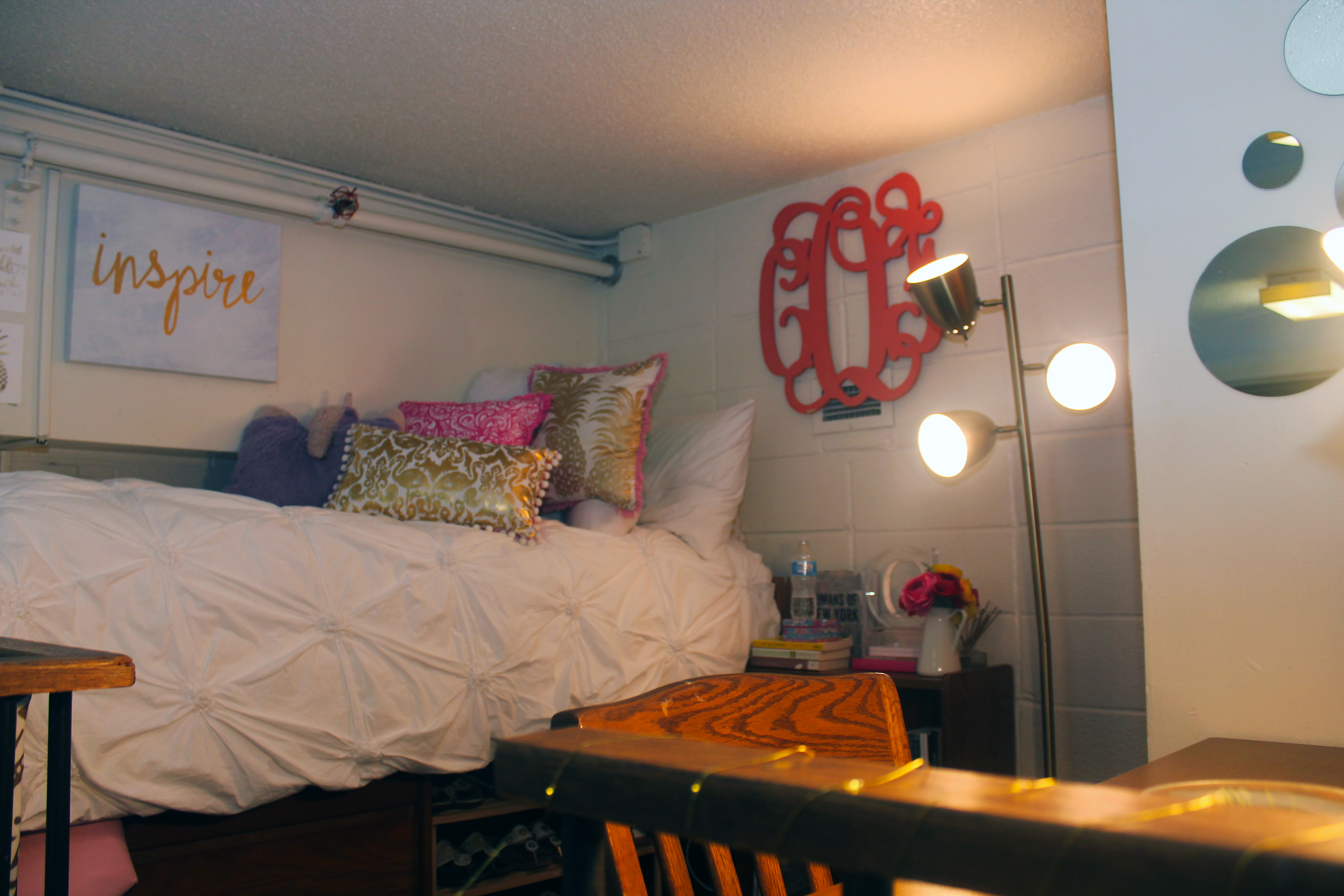 The loft area in a Finlay Hall triple is cozy and welcoming.