Assessment of Academic Programs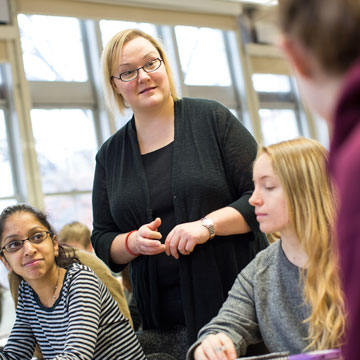 Authority for directing assessment efforts at Fordham resides in the faculty of each of Fordham's programs and schools, grounded on the expertise of faculty members in their disciplines or professions and in keeping with the needs and resources of their specific schools and programs. The direction and organization of assessment at the school level is the purview of school-wide decision-making bodies. This decentralization has given rise to a diversity of assessment models and assessment projects.
The Office of Institutional Research and Assessment (OIRA) provides faculty and administrators support for assessment projects at the course, program, school, and institutional levels. OIRA can supply data and data analysis, assist with surveys, and provide methodological consultation upon request. For those new to assessment or those learning new approaches, the Assessment Officer can provide brief, practical introductions to individuals and small groups or refer you to experts within your school for guidance.
The OIRA also provides guidance on assessment requirements and standards held by the University's accreditors and monitors the University's compliance with those standards.