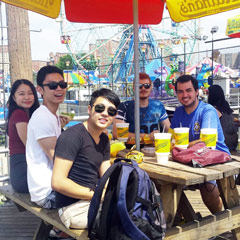 Summer
During the summer, June through September, the weather is often hot and humid and requires lightweight clothing. The temperature ranges from 70 degrees Fahrenheit (21 degrees Celsius) to the 90s (above 32 degrees Celsius). A raincoat, rubber boots, and an umbrella will be useful as there can be severe rainstorms.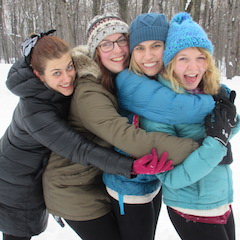 Winter
The winter season, late November through March, is marked by sudden and extreme weather changes; several days of cold weather may be followed by days of moderate temperatures. The range in winter is between 20 degrees Fahrenheit (-7 degrees Celsius), and occasionally the temperature drops to zero (-8 degrees Celsius). If you are from a very warm climate that does not experience cold winters, you should be prepared to spend at least $200-300 on warm clothing. Stores hold winter clothing sales in the late spring, early summer.
Spring and Fall
The spring and fall seasons are generally moderate. The temperatures range from the 50s Fahrenheit (10 degrees Celsius) to the 70s (20s Celsius). The city receives a moderate amount of rain in these seasons.