Ph.D. in Clinical Psychology
About the Program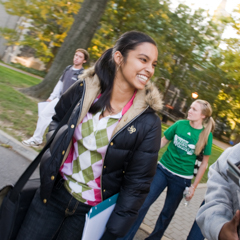 For more than half a century, the Clinical Psychology Doctoral Program (CPDP) within the Psychology department at Fordham has successfully trained students for research, practice, teaching, and becoming leaders in the field of clinical psychology. We seek to prepare students broadly for multiple careers in psychology. To ensure this diverse education, we maintain a theoretically eclectic faculty and admit students whose theoretical orientations are equally wide-ranging.
We employ the Boulder Scientist-Practitioner training model in our program. Following these standards, we challenge students to integrate critically and dynamically their scientific research with real-world practice in clinical work. We also seek to educate generalists while providing students with opportunities to develop major areas of study in particular areas and approaches in clinical psychology, including Child and Adolescent, Clinical Neuropsychology, Forensic, and Health specialties.
Our faculty is dedicated to helping students form their professional identities by honing their special interests and talents and upholding high ethical standards. Our department always emphasizes respect for the diversity of personalities, ethnicities, religions, and the social lives of those in need of mental health services.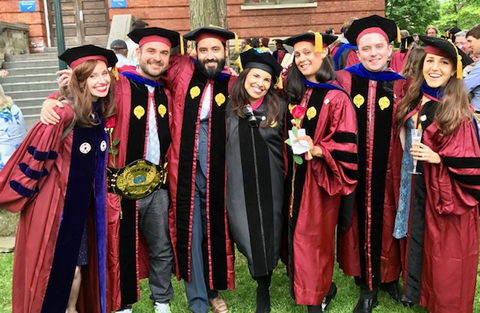 Program Aims
Prepare Students for Careers in Research and Teaching
Our curriculum and training opportunities prepare for students for careers in research and teaching in a range of settings including: major universities, 4-year colleges, and medical center research settings. Our students develop skills in research design, data analysis, and publishing research results. Students participate in the Department's Teacher Training program and learn effective methods to teach and disseminate knowledge of psychological research and best practices in clinical work.
Provide Students with Scientific Background and Clinical Skills Necessary to Engage in Clinical Practice
Our curriculum and training opportunities provide students with the scientific background and clinical skills necessary to engage in the clinical practice of psychology in a wide range of settings. Students develop the skills needed to perform accurate and culturally sensitive psychological assessments. Students also develop the skills needed to provide scientifically informed, culturally sensitive, and ethical treatment for a wide range of mental health problems.
Students receive training in the theories and methods of assessment and diagnosis primarily through coursework and practica, including a required series of theoretical/scientific and applied courses (many of which have a laboratory component that focuses specifically on skill mastery), providing students with the background knowledge and experience to begin engaging in clinical work.
Students are required to take four courses that are to be completed within the first two years of matriculation: Cognitive Assessment, Personality Assessment, Psychopathology, and Clinical Diagnosis. The two assessment courses each have an associated lab section in which students develop essential skills in the administration, scoring, interpretation and reporting of standard assessment instruments. Each of these competency-based courses requires the student to demonstrate an adequate level of proficiency through practice administrations, scoring and interpretation of exercises, and feedback on interpretive conclusions and mock assessment reports. The required Psychopathology course provides an in-depth examination of the scientific underpinnings of mental disorders, while Clinical Diagnosis focuses more directly on developing skills in applying the ICD-10 and DSM-V. Through these courses, students develop the beginning levels of competency in assessment needed to begin clinical practice, including clinical interviewing and diagnostic skills. More advanced competence is developed through completion of a specialized assessment course, which is selected by the student in order to fit their training goals (i.e., Forensic Assessment, Clinical Neuropsychology, Personality Assessment II, or Behavioral Assessment).
In addition to coursework, students receive training in assessment and diagnosis of mental disorders through supervised 2nd and 3rd (and often 4th) year practicum experiences.
Financial Aid
Over the past several years, we have offered 100% financial aid to our incoming students, including 4 years of tuition remission and stipend for each academic year. Please see the Student Admissions, Outcomes, Other Data (APA Disclosure) for more information.
Accreditation
The program is accredited by the Commission on Accreditation of the American Psychological Association (APA). Questions related to the program's accreditation status should be directed to the Commission on Accreditation:
Office of Program Consultation and Accreditation
American Psychological Association
750 1st Street, NE, Washington, DC 20002
Phone: 202-336-5979
Email: [email protected]