Welcome Back.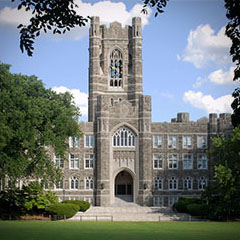 We are delighted to see that you are looking to reconnect with your former classmates and mentors!
As you know, graduates of the Graduate School of Religion and Religious Education (GRE) have a strong belief in the power of a Jesuit education; GRE graduates know how much a mission orientated education has helped them in moving their careers and ministries forward.
By exploring this section, GRE alumni will be offered the opportunity to reconnect, share where you are now, and explore job opportunities. And if there is anything more that we can do to support your mission or if you have any questions about opportunities to support the GRE, please let us know by emailing [email protected].
Please follow us on Social Media to find out more about our community and to share your stories!