International Student Housing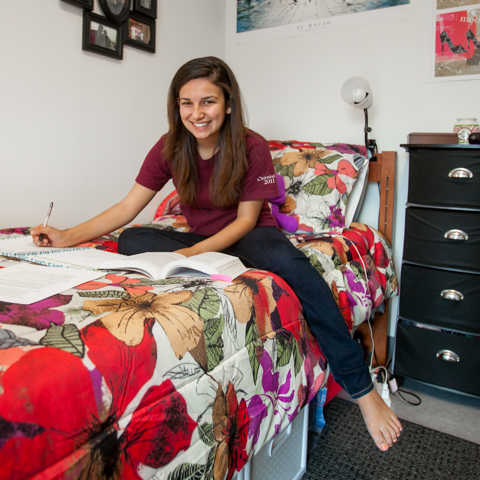 Undergraduate On-Campus Housing
Once you have applied and been accepted to Fordham, student housing may be offered to you by the Office of Undergraduate Admission after submitting your academic deposits. Learn more about applying for housing.
Graduate On-Campus Housing
Housing on the Rose Hill Campus is available only to undergraduates. However, a limited number of graduate student housing is available in apartments located near the campus.
On-campus housing at Lincoln Center is available to undergraduates and nearby off-campus housing is available to graduate students in the Fordham School of Law, Graduate School of Business, Graduate School of Social Service (GSSS) and Graduate School of Education (GSE). Arrangements must be made in advance through the Office of Residential Life at Lincoln Center.
Office of Residential life
Rose Hill
718-817-3080
[email protected]
Lincoln Center
212-636-7100
[email protected]
Important: The residential halls for undergraduates on the Rose Hill campus usually close during the winter and spring breaks. Consequently, if you plan to live on the Rose Hill campus, you will need to make other arrangements during the following holidays: Thanksgiving (late November), Christmas and New Years, Spring Break (a week in March)
University housing cannot provide accommodations to married students.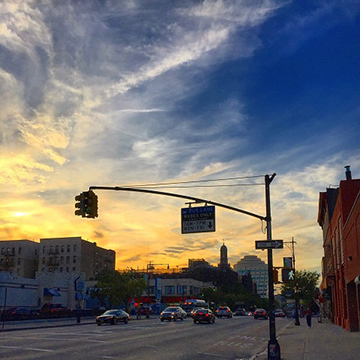 Off-Campus Housing
Off-Campus housing costs: Students who will seek off-campus housing must expect to pay at least the equivalent of three months rent to move in (first month, security deposit, and fee). In the Bronx, the average rent for a one-bedroom apartment ranges from $500 to $750, less if you intend to share. Manhattan rents for a studio range from $1500 to $2000. If you plan to live off-campus, you should bring extra money for food, rent, and transportation to sustain you while you look for an apartment. Please note that recently, a few students looking for housing in midtown Manhattan have been obliged to pay a full year of rent upfront, in lieu of a U.S. lease co-signer.
Housing in apartments is difficult to find and rents are high. Before moving into an apartment, a security deposit equaling one month's rent is required. An additional fee of one month is paid to an agent if one is used. Most students try to find roommates to share apartments. At the Rose Hill campus, listings are available at the Office of Residential Life. At the Lincoln Center campus, listings are posted on the Bulletin Board outside of Lowenstein Room 408.
The OIS will be happy to provide letters of recommendation for you for landlords.
Housing Search
Village Voice is a popular free newspaper released every Wednesday. It has listings for all five boroughs of the city. You can access their classified listings from their web page.
You can access these ads before your arrival, and have a sense of prices in different neighborhoods
One-to-World prepares a booklet, The International Student's Survival Guide to Living in New York City, which also provides housing resources. You should receive one of these books with your I-20.
Temporary Housing and Hotels
Near Rose Hill
Hampton Inn & Suites
Phone: +1-914-963-3200
Address: 555 Tuckahoe Road, Yonkers, NY 10710
Manhattan
Belleclaire Hotel
Phone: 212-362-7700
Address: 250 W 77th St., NYC
Information: Rooms around $150+tax/day
Phillips Club
Phone: 212-835-8800, 888-294-6-76
Address: 155 W 66th Street, NYC
De Hirsch Residence
Phone: 212-415-5650
International House
Phone: 212-316-8400
Address: 500 Riverside Dr., NYC
Email: [email protected]
Intl. Student Center Hostel
Phone: 212-787-7706
Address: 38 W 88th St., NYC
Information: Shared rooms. Price per bed (per night) is around $40
Hostelling International New York
Information: Shared Rooms, rates around $49/night
Reservations: [email protected]
Vanderbilt YMCA
Phone: 212-756-9600
Address: 224 E 47th St., NYC
Remember that you may enter the U.S. starting 30 days prior to the start date on your I-20.
As soon as you have found a place to live off-campus, you must notify the OIS of your address within 10 days.