Fordham Center for Cybersecurity
The Fordham Center for Cybersecurity (FCC) is an interdisciplinary and interschool hub for cybersecurity education, research, and training. It provides current and future professionals with the knowledge and skills in various areas of cybersecurity, through research, degree programs, certificates, and participation in cyber competitions and community outreach. The FCC is University-wide and works with Fordham schools and departments to offer faculty and students a wide array of opportunities.
Thaier Hayajneh, Ph.D. is the founder and director of Fordham Center for Cybersecurity, University Professor, and director of the cybersecurity programs at Fordham University, New York. Prior to joining Fordham, he was a full-time faculty of computer science at New York Institute of Technology and founding director of NYIT Center of Excellence in Cyber Security (2014-2016). He also worked as Chair and Associate Professor at the Computer Engineering Department at the Hashemite University in Jordan (2009-2014). He received his Ph.D. and M.S. degrees in Information Sciences with specialization in cybersecurity and Networking from the University of Pittsburgh, PA. He also received his MS and BS in Electrical and Computer Engineering from Jordan University of Science and Technology, Irbid, Jordan, in 1999 and 1997, respectively.
Laboratory for Informatics and Data Mining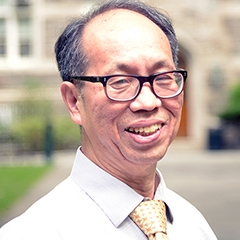 The Laboratory for Informatics and Data Mining in JMH 403 was founded in 2001. It conducts research on the emerging fields of computational intelligence and informatics in machine learning, data mining, information fusion, and knowledge discovery with real life application domains such as:
bioinformatics, brain informatics, cognitive informatics, and neuroinformatics
financial computing and informatics
business analytics and business intelligence
combinatorial fusion analysis with applications to above areas and expert systems, forecasting systems, prediction systems, decision systems and social network and network systems
Some current projects include:
combining multiple forecasting experts for corporate revenue using CFA
combinatorial fusion for improving portfolio management
ChIP-seq analytics: combining multiple detection systems for improving ChIP-seq peak identification of protein binding sites
DNA assembly using De Bruijn digraphs
CFA in brain informatics: gender variation in cognitive facial judgment
cognitive diversity in informatics vs correlation in statistics
The lab, led by Dr. Frank Hsu, Clavius Distinguished Professor of Science, includes Dr. Yanjun Li, Dr. Roger Tsai, Dr. Fei Yulian, Dr. Christina Schweikert, and graduate and undergraduate students. The lab is also looking for Fordham students from all disciplines and interests to join us in this exciting era to build an intelligent informatics ecosystem in the safe and smart world. The only requirement is an open mind, warm heart, and lots of passion. Please contact for further information or contact Dr. Frank Hsu about his research areas.
Laboratory for Robotics and Computer Vision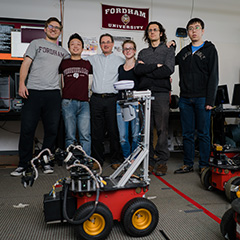 The Computer Vision & Robotics Lab, directed by Dr. Damian Lyons, Was founded in the summer of 2002. It is funded by an equipment donation from Philips Research USA, as well as personnel and equipment funds from Fordham University. Lab equipment includes multiple PCs and SGIs, static and moving cameras, and several robot platforms. Both graduate and undergraduate students participate in this lab.
The laboratory is located on Fordham University's Rose Hill Campus in the Bronx, in room 320 of John Mulcahy Hall. Anyone interested in joining the lab should contact Dr. Lyons.
The Wireless Sensor Data Mining (WISDM) Laboratory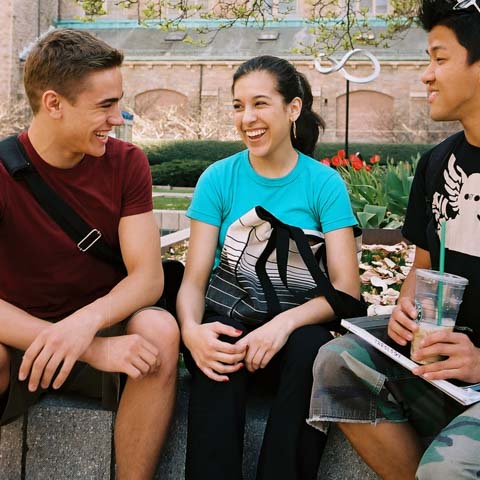 The WISDM Lab, directed by Dr. Gary Weiss, is concerned with collecting and mining sensor data from smartphones and other mobile devices. The Lab's research on activity recognition makes it possible to automatically recognize many of the physical activities that a smartphone user performs (walking, jogging, sitting, etc.), based on the phone's accelerometer readings. Research on biometric identification makes it possible to identify or authenticate a user based on how they move (as measured by the phone's accelerometer). The Lab's work on trait recognition makes it possible to learn about a person (e.g., their gender, height, weight, etc.) based on their accelerometer measurements. The Lab is just now beginning to data mine other mobile sensors, including the GPS sensor.
The WISDM lab currently has about one dozen student members. More information is available on the WISDM Lab's website. New research members are always welcome.
The Computational Neuroscience Lab
The Computational Neuroscience Lab at 540 East 191st Street is directed by Dr. Daniel Leeds. It develops and uses methods in machine learning, computer vision, and neuroscience to create new computational models of human cognition. The lab explores object perception, memory, and reasoning using behavioral and neuroimaging data. Both undergraduate and graduate researchers contribute to the research. The lab is funded by personnel and equipment funds from Fordham University. Anyone interested in joining the lab should contact Dr. Leeds.