About Women's Giving Circles
A Gift of Any Amount Can Change a Life if We Do It Collectively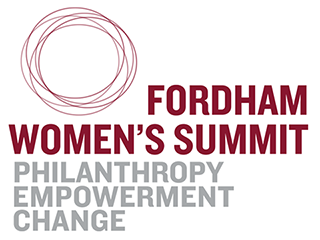 Giving circles are a form of participatory philanthropy where groups of individuals donate money to a pooled fund. Together, they choose where the money will be used. Giving circles serve to teach philanthropy, inspire a new generation of givers, and create a tangible direct return on investment almost immediately.
At Fordham, we hope to not only leverage our capacity for giving to support our areas of interest but also to promote opportunities for greater involvement, whether that be by mentoring students, volunteering time, or leading initiatives.
We've formed circles for each of our schools as well as for the Fordham Fund and other strategic initiatives, so you can support the school of your choice or the University as a whole. You can choose to support different initiatives, from current-use funds to annual fund scholarships to endowed scholarships. We ask that you consider a minimum pledge of $100 per year and a commitment of four years, but if you're not ready to give now, please join the mailing list for your chosen circle, and we'll keep in touch.
Give to a Fordham Giving Circle
For more information about Fordham Giving Circles please contact Hope Ogletree, Senior Director of Development Gabelli School of Business, and Senior Director of Women's Philanthropy, at [email protected].