Fordham Women's Summit: Philanthropy | Empowerment | Change
2023 Fordham Women's Summit
Wednesday, October 18
8:30 a.m. – 3:45 p.m.
Skadden Conference Center
Fordham Law School
Lincoln Center Campus, New York City
Join us for the seventh annual Fordham Women's Summit: Philanthropy | Empowerment | Change. This year's theme, Beyond Green: Investing in a More Sustainable World is inspired in part by Fordham University's Laudato Si' Action Platform and will be focused on sustainability and how, beyond climate change, we can all take bold, visionary action in our own lives.
Fordham women are helping to lead this charge across many industries. Hear from our dynamic speakers about how they are innovating and changing our world for the better—now and for future generations.
Keynote Presentation | Power of Purpose in Elevating Leadership, Sustainability and Philanthropy
Jeannette Ferran Astorga, GABELLI '96, Executive Vice President, Corporate Affairs, Communications and Sustainability, Zoetis Inc., will share how her values-driven career path started at Fordham, guided her through corporate social responsibility and supply chain management roles in women's fashion, and led her to animal health, including a sustainable livestock farming initiative in Sub-Saharan Africa.
---
Jeannette Ferran Astorga joined Zoetis in 2020 as the first head of sustainability and launched the company's long-range environment and social impact goals. She also established and serves as president of the Zoetis Foundation.
She earned a bachelor of science degree in business from Fordham University and has completed the Harvard Business School executive program in corporate social responsibility.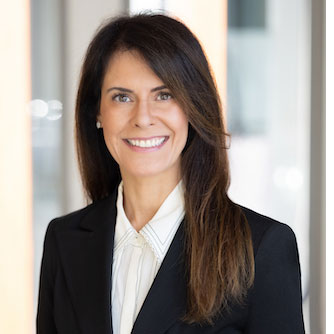 Thank you to our 2023 Sponsors