For Students, Faculty, Staff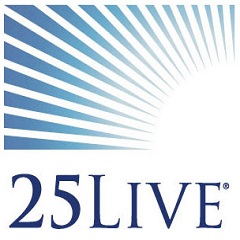 Overview
25Live is Fordham's web-based, room scheduling solution for on campus events. 25Live is the only recognized method for scheduling events on campus.


Getting Started
To access 25Live, log in to Fordham.edu with your Fordham credentials. Click on My Apps > Administrative > 25Live.
25Live offers a full inventory of available spaces of all types, including worship, meeting, grounds, classrooms. It also shows details about each space, including resources, availability, and maximum number of people per room. You can also save rooms that you use often.