Julie Gafney - Executive Director
She holds a B.A. in English and Spanish from Tufts University, an M.A. in comparative literature from the University of Chicago, and a Ph.D. in English Literature from the CUNY Graduate Center. She comes to Fordham after spending nearly a decade teaching and working on student and faculty initiatives within the CUNY system, as well as experience working on public policy for Governor Andrew Cuomo. She also serves as an external evaluator on a number of NSF (National Science Foundation) and NIH (National Institutes of Health) grants supporting student support initiatives among underrepresented undergraduate student populations.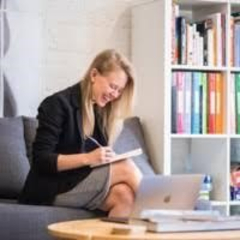 Surey Miranda-Alarcon - Director of Campus and Community Engagement
Surey came to Fordham University, from the NYC Mayor's Office, where she has served as Bronx Borough Director for the past two years. She has experience in outreach, community organizing, and program development. She has previously worked at The Puerto Rico House of Representatives, The Center for Puerto Rican Studies, the Mayor's Office of Immigrant Affairs, the NYC Commission on Human Rights, and Qualitas of Life. Surey holds a BA in Social Science and Political Science from the University of Puerto Rico, and an MA in Economics from the New School for Social Research. She teaches economics courses at SUNY's Fashion Institute of Technology. She is passionate about community development, experiential learning, and advocacy and policy in the areas of equality of opportunity. She co-founded and chairs Diaspora for Puerto Rico, Inc, a New York-based organization that assisted Hurricane Maria evacuees to navigate resources and services.
Adam Bermudez - Assistant Director for Communications and Project Management
Adam is a Bronx native and graduate of Regis High School and Wesleyan University. Before working at Fordham, he served as Legislative and Communications Director to members of the City Council from Manhattan and the Bronx. Adam has also worked for two local Bronx news outlets.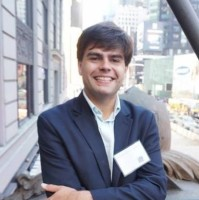 Kujegi Camara - Assistant Director for Community Engagement and Operations
Kujegi is passionate about creating meaningful connections across different platforms, entities, and people. In her current role as Assistant Director of Community Engagement and Operations at Fordham's Center for Community Engaged Learning, she looks forward to facilitating empowering connections between Fordham students and the surrounding neighborhoods. Kujegi brings with her to Fordham a background in non-profit program management, community organizing and advocacy for faith-based and immigrant communities, and partnership cultivation. In her personal time, she gives back to her Gambian community by mentoring young West-African Muslim women and helping to empower them on their journey to college as part of her work with the Smiling Coast Women Empowerment Network. Kujegi holds a bachelor's degree in Anthropology from Princeton University and graduated cum laude in 2016. In 2019, she received the Leadership Award from the Senegambia Awards Gala for her trailblazing work in supporting young women from the Senegambia Diaspora. That same year, she also received a Commendation from the Office of the Comptroller for her outstanding community work building bridges and empowering immigrant young women. Kujegi gets the most excitement from when she is supporting others and working to improve the processes and systems they are in, when she is sharing her poetry with others, and when she is baking banana bread for her family and friends.
Vanessa Rotondo - Assistant Director of Immersions and Student Leadership
Vanessa Rotondo received her bachelor's degree in political science from Fordham College at Rose Hill and completed a double minor in Italian and business administration, the latter at the Gabelli School of Business. As an undergraduate, she served on many student leadership councils and teams through the Office of Campus Ministry. She was the recipient of the 2017 Reverend Joseph P. Fitzpatrick student leadership award, awarded to one senior who exhibits a deep passion for and commitment to social justice and awareness within the Fordham community as well as within the greater New York community. She also worked in political consulting and campaign management as an undergraduate. After graduation, Rotondo matriculated into Fordham's Graduate School of Education and received her master's degree in Catholic Educational Leadership in May of 2019, during which she was inducted into Alpha Sigma Nu, the honor society of Jesuit universities, which recognizes students who excel in scholarship, loyalty, and service, and promotes Ignatian values for life. While in graduate school, she was a graduate intern to the Office of Campus Ministry, for Ignatian programming at Fordham. She began working for the Center for Community Engaged Learning as the assistant director for operations and leadership in April of 2019. In September of 2019, she began pursuing a doctorate in religious education in the Graduate School of Religion and Religious Education at Fordham, with the aspiration of becoming a triple Ram.
Maria Rodriguez-Gomez - Program Assistant
Maria received her bachelor's degree in Public Administration from John Jay College of Criminal Justice and completed a minor in Sociology. Maria is a Bronx native. While working toward her degree, she worked 10 years for a notable immigration firm in New York City, where she gained vast experience in customer service, but most importantly, the drive and passion to advocate for those most overlooked and marginalized.