Students Get Involved with CCEL
At the Center for Community Engaged Learning, students join together with members of the Fordham community and our friends and neighbors at home in New York, across the country, and abroad to learn and grow. The center fosters student leadership through extracurricular initiatives like Global Outreach and Urban Plunge, in which students develop and mobilize a robust understanding of community partnership through immersive experiences. Our tutoring and mentoring program enlists students to serve as ambassadors to middle school and high school students on the path to postsecondary education. And our Emerging Student Leadership Academy gives students the tools to take academic, preprofessional, and personal challenges in a dynamic and rapidly shifting world.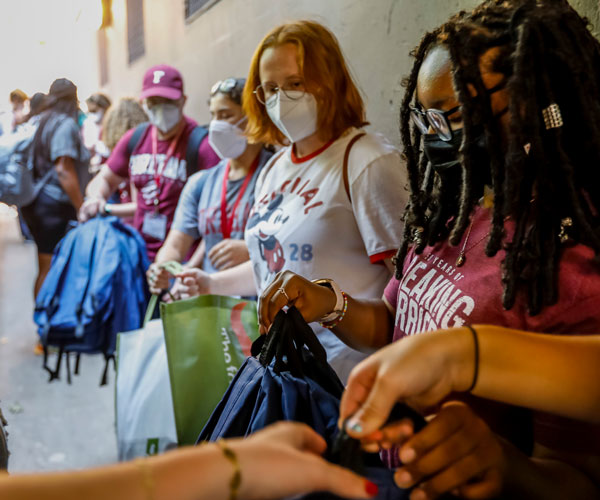 Opportunities to Get Involved
At Fordham, we embrace our mission to care for the whole student. The center offers a cadre of extracurricular programming that bolsters the development of each Fordham student through a thoughtful presence in our own communities and in the communities around us.
Unhoused in NYC, and How You Can Help: A panel discussion and a toy drive kick-off
Highlight by The Fortune Society