Coalition Building in Immigrant Communities
Coalition Building in New York Immigrant Communities: A conversation with the New York Immigration Coalition
Sept. 19th, 2022, McNally Amphitheater, Lincoln Center Campus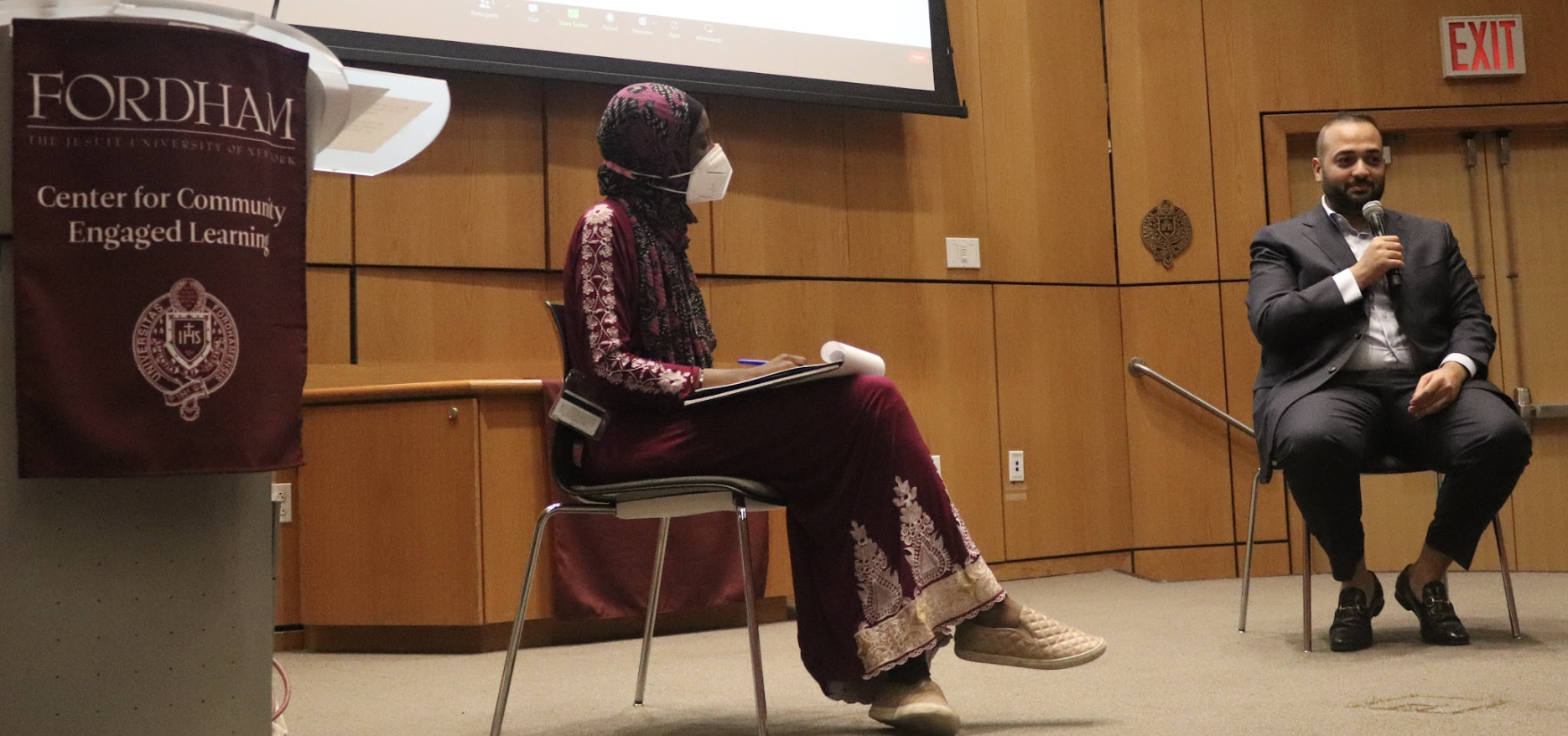 Murad Awawdeh, PCS '19, a native of Brooklyn, had only just taken on the executive director role at the New York Immigration Coalition, as the organization was pulled into a crisis orchestrated by Texas governor Greg Abbott, who had begun busing immigrants from the border to cities such Washington D.C. and New York. Over 15,000 people have arrived in New York since May, straining the city's shelter system.
Awawdeh spoke about that crisis as part of "Coalition Building in New York Communities: A Conversation with the New York Immigration Coalition," a conversation hosted by Kujegi Camara, assistant director for community engagement and operations at Fordham's Center for Community Engaged Learning.
---
Resources:
Fordham News: "Immigrant Advocate Shares Challenges of Helping Influx of Asylum Seekers" by Patrick Verel (click to be redirected).
The New Yorker: "Trying to Find Places for Asylum Seekers in New York City's Homeless Shelters" (click to be redirected).