M.S. in Data Science Student Testimonials
Yu Cheng, MSDS '22
Data Scientist, Tiktok
For a student like me with no relevant background, it was the M.S. in Data Science program that helped me get on the path to becoming a data scientist. During my two years at Fordham, my data science background was enriched through many helpful hands-on course projects and in-depth research opportunities with professors in different fields. I also had the opportunity to publish, which allowed me to learn a lot about cutting-edge technologies. Further, the program's close ties to industry have allowed me to intern at several big tech companies while in school and secure offers as a data scientist from Amazon, Tiktok and other companies after graduation.
Seung Eun Lee, MSDS '22
Business Intelligence Engineer, Amazon
Located in the New York City, Fordham offered me the best education and numerous opportunities to network and eventually obtain a job with one of the Big tech companies. While in the program, I interned three consecutive times and published a paper that combined my chemical engineering background with my newly acquired data science skills. Fordham and its faculty also provided career counseling throughout my time in the program, which really helped me transition into becoming a data scientist.
Junyang Long MSDS '22
Software Engineer, Google
The Data Science program is great for people who are looking forward to related jobs in the future. The professors here are kind, patient, and proficient; and have helped me build a solid data science background and sharpen my programming skills. The program also offers many interesting and helpful courses. Algorithms for Data Science is very good for programming beginners. Artificial Intelligence is the hardest course I have ever attended, but it's also fun, well-designed, and turned out to be my favorite course in the whole program.
Yugi Fu, MSDS '20
Ph.D. at George Mason University
"I am currently pursuing a Ph.D. degree in Computer Science at George Mason University. During my time at Fordham, I gained both the skills and confidence to thoughtfully use a variety of quantitative approaches with data. The instructors were patient, understanding, and highly skilled. I am very pleased with the M.S. in Data Science program at Fordham and believe it helped me gain a global perspective of big data and taught me how I could apply my skills going forward."
Tianying Lou, MSDS '20
Business Analyst, Amazon
"The M.S. in Data Science is a great program for anyone who wants to gain the knowledge about how to manipulate data and draw insights from it. The program offered comprehensive courses about data science and provided students with the necessary techniques and tools to become analytical and data-driven professionals. During my two years at Fordham, I had many opportunities to work on various hands-on projects that were guided by the amazingly helpful professors; and I feel it was learning from my instructors, fellow classmates, and other alumni that contributed to some of the top highlights in my own journey within the program."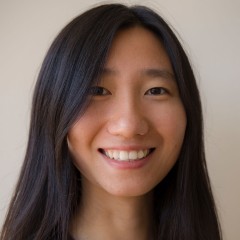 Michael Tynes, MSDS '20
Los Alamos National Laboratory
"As a student with a non-traditional computer science background, Fordham's M.S. in Data Science program provided an excellent opportunity to hone my data science skills and prepare me for a career in computing."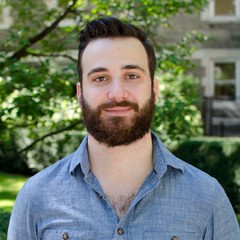 Matias Berret, MSDA '19
Data Scientist, Healthfirst
"I interned at Google while I was a student in the M.S. in Data Science program at Fordham. Shortly after graduation, I received offers from a variety of industries, ranging from politics to healthcare. Given the medical domain of my thesis, I decided to join Healthfirst as a Data Scientist."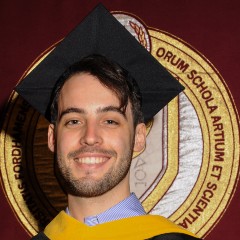 Vaibhav Dixit, MSDA '19
Data Scientist, Amgen
"I found the M.S. in Data Science program at Fordham to be both challenging and supportive. Our core coursework was rigorous and intellectually stimulating, and many of my courses have helped me to advance my skills – specifically Machine Learning, Deep Learning, Big Data Programming, AI, etc. This program made me a more suitable candidate for companies, and helped me land four job offers even before my graduation."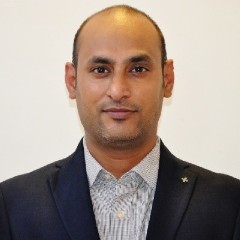 Yuran Pan, MSDA '19
Business Intelligence Engineer, Amazon
"Coming from a social science background, I was worried about getting overwhelmed by the field of data science. The M.S. in Data Science program at Fordham made it a smooth transition for me as the courses were interesting to follow and enabled one-on-one attention with small class sizes. Overall, the course selections were comprehensive and well-structured; I was able to patch up my knowledge gaps before moving on to explore data analytics, data engineering, machine learning and deep learning topics. I particularly enjoyed class projects where we used real-world datasets to perform analysis and make predictions. I learned to process large raw datasets which prepared me well to take on projects with minimal guidance during my internship at Vacasa. I'm so thankful that I got a full-time placement at Amazon and recommend this program to anyone who is considering switching into the data science field."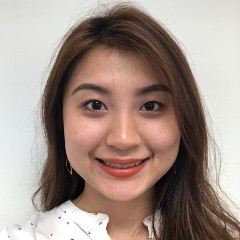 Jiwei (Lizzy) Wang, MSDA '19
Compliance Analyst, Millennium Partners, LLC
"I was attracted to the diverse selection of elective courses, and the flexible class times within Fordham's M.S. in Data Science program. I found the professors and staff very willing to assist and support students, both academically and in sourcing appropriate on-campus career or internship opportunities. I received an offer of a Compliance Analyst position at Millennium Partners before graduating".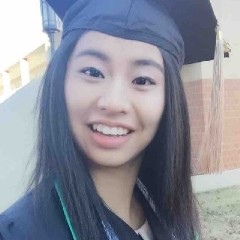 Youfei Zhang, MSDA '19
P&C Analytics Solutions Manager, Swiss Re
"The Data Science master's program at Fordham helped me build a well-rounded knowledge structure in Data Science, from both an application and theoretical perspective. Coming from a non-computer science background, I was looking for an analytics program that went beyond the applied 'machine learning' and could also help me to establish a solid foundation in computer science, and that's how I discovered the M.S. in Data Science program at Fordham. The core curriculum touches upon the three cornerstones of data science: coding, machine learning, and algorithm design. Further, the electives give students the flexibility to tailor for advanced study in the areas such as big data, cybersecurity, and behavioral informatics. The internship and capstone opportunities are valuable for international students like myself to gain hands-on experiences in industry or academia. The Data Science program sits under the Department of Computer and Information Science and the adjunction also provides the opportunity to register for computer science courses such as Software Engineer and Computer Networks, which are essential knowledge for a career in Data Engineer."
*The M.S. in Data Science (MSDS) program was named M.S. in Data Analytics (MSDA) prior to January 2020.