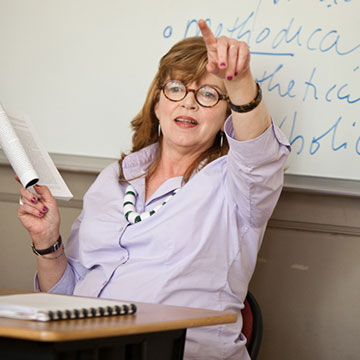 What is knowledge? What is reality? How do we determine what is ethical and moral?
The discipline of philosophy addresses just these sorts of questions. As a student of philosophy at Fordham, you will have the opportunity to reflect on the most fundamental questions of human existence. You will learn to think critically about the world around you, to question unchecked assumptions, and to live "the examined life."
In accordance with its Jesuit heritage, Fordham's philosophy department is dedicated to "contemplation in action." Students are trained to become insightful thinkers, compassionate individuals, and engaged citizens.
Prospective and current students are invited to peruse our undergraduate and graduate pages, explore our faculty/student directory, learn about our active department, or contact us.