2018 Women's Philanthropy Summit Keynote Speakers
Harriet Edelman, Vice Chairman of Emigrant Bank
Harriet Edelman, a highly accomplished senior executive and director with more than 30 years of experience in consumer goods and financial services, is vice chairman of Emigrant Bank, the largest privately held, family-owned and -run community bank in the nation. Since 2008 she has been responsible for information technology, finance, and credit loan administration for Emigrant Bank, the New York Private Bank & Trust, and all subsidiaries. Read more about Harriet Edelman.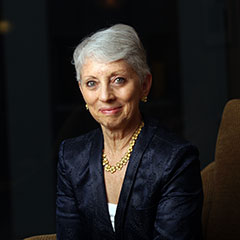 Kirsten N. Swinth, Associate Professor of History and American Studies, Fordham University
Kirsten Swinth is an associate professor of history and American studies at Fordham University. Upon earning a bachelor's degree at Stanford University and a Ph.D. in American studies at Yale, she taught for two years at George Washington University before joining the Fordham faculty in 1997. Read more about Kirsten N. Swinth.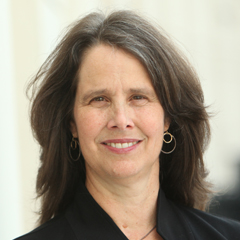 Anne L. Williams-Isom, Chief Executive Officer for the Harlem Children's Zone
Anne Williams-Isom is the chief executive officer for the Harlem Children's Zone, a nonprofit devoted to breaking the cycle of generational poverty in Central Harlem. In her previous post, as the organization's chief operating officer, she oversaw all the programs in its cradle-through-college pipeline, including Promise Academy I and II; led a staff of more than 2,000; and strengthened the organization's use of data to improve services and outcomes for its 25,000 children and families. Read more about Anne L. Williams-Isom.